Tyson Beckford Slams Kim Kardashian Again Following Kanye West Feud
4 October 2018, 13:48 | Updated: 4 October 2018, 13:49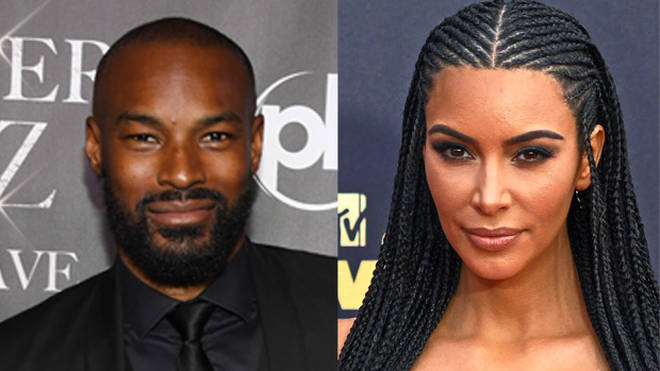 Some fans aren't happy with his latest actions...
Tyson Beckford has reignited his feud with Kim Kardashian and Kanye West in a new series of posts on Instagram.
The model, who called out Kim earlier this year over her alleged plastic surgery, has continued his feud with the KUWTK reality star.
The 47-year-old took the most recent selfie Kim Kardashian posted, showing the mother of three sticking out her tongue and placed his own emoji avatar on the image, showing an apparent sexual act.
The caption read: "Meanwhile, she over there doing this."
See the original post below:
Kanye West recently slammed Tyson Beckford for talking about Kim Kardashian, during an Instagram video.
The Chicago rapper warned Beckford to "stop talking about my wife."
While Kim Kardashian received a huge backlash earlier this year for appearing to question Tyson Beckford's sexuality, during an Instagram clapback at his earlier diss.
Following Tyson Beckford's latest attempt to mock Kim Kardashian, fans took to Twitter to weigh in on the situation.
I'm very confused on why Tyson Beckford keeps talking and picking on @KimKardashian ... he's too sassy for me smh

— SAVANNAH (@_SAVBro) October 3, 2018
This Tyson Beckford & Kim Kardashian beef is the feud I didn't know I needed lol

— Maria Reyna (@mmariaa_96) October 3, 2018
Tyson Beckford lowkey has a crush on Kim Kardashian

— shutupreilly (@reillypr_) October 3, 2018