Kim Kardashian Slammed For 'Homophobic' Diss After Tyson Beckford Called Her Body Fake
1 August 2018, 15:37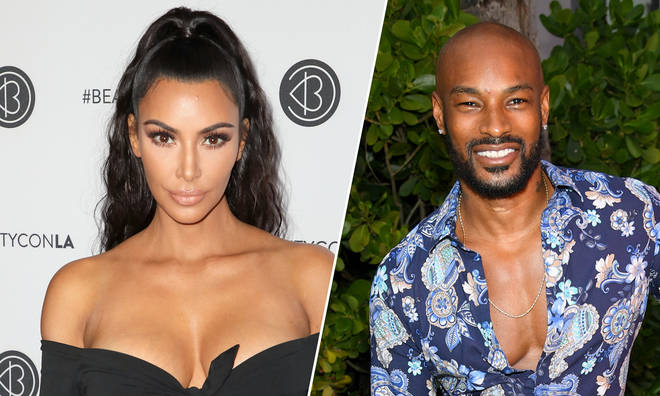 The reality star is facing criticism for her clap-back.
Kim Kardashian has received backlash online following her recent response to Tyson Beckford after he commented on her body.
The mother-of-three clapped back at the 47-year-old model after he commented on a photograph of Kardashian wearing a skin-tight outfit ahead of her interview with Jimmy Kimmel on Monday.
"Sorry I don't care for it personally," read one of his comments, before he added, "She is not real, doctor f**ked up on her right hip." He then added a green vomiting emoji. 
After quickly clocking Beckford's comments, Kardashian clapped back with her own response. "Sis we all know why you don't care for it," she wrote, before adding emojis of a cup of tea, a frog and painting nails.
Following her response, many social media users slammed the KKW Beauty owner for her 'homophobic' comment and for seemingly implying that Beckford is gay.
"I hope y'all get kim kardashian together for that homophobic response to Tyson Beckford," wrote one user. Others jumped to the star's defence, with some called out Beckford himself for his critique of Kim's body.
"It's wack to imply Tyson Beckford is gay but like it's also wack for a man to s**t on a woman for no reason? Why did the world need to know Tyson thinks Kim is ugly?"
Both Kardashian and Beckford are yet to respond to the criticism.
During her interview with Kimmel, Kim, whose half-sister Kylie Jenner was recently revealed as a self-made billionaire in-waiting, claimed that her husband Kanye West is also a billionaire.
"I would say my husband is, so that makes me one right? Close by proximity." Back in 2016, West claimed he was $53 million in debt.