Tyler, the Creator new album 'Call Me If You Get Lost' 2021: release date, tracklist, features & more
23 June 2021, 13:12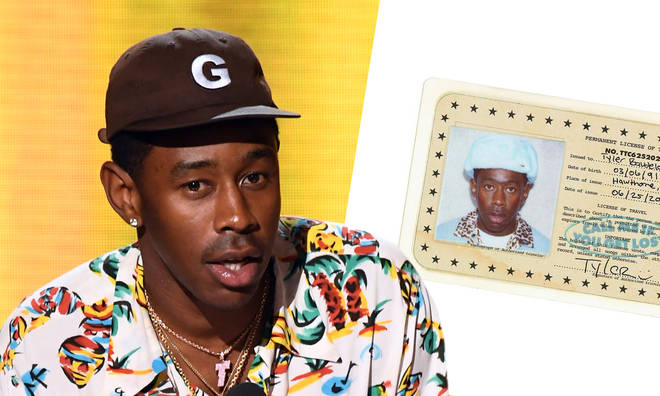 When is Tyler, The Creator's new album dropping? The rapper has finally announced the release date of his new record 'Call Me If You Get Lost'.
Tyler, the Creator has announced that his hotly-anticipated new album Call Me If You Get Lost will be dropping on 25th June, 2021.
The rapper kicked off his new record's rollout after a huge cryptic billboard appeared reading "Call Me If You Get Lost", hinting at the album's name before its announcement.
The billboard also featured a phone number underneath, which fans who dialled were reportedly met with a recording of a conversation between Tyler and his mother, in which she is expressing her love and admiration for him.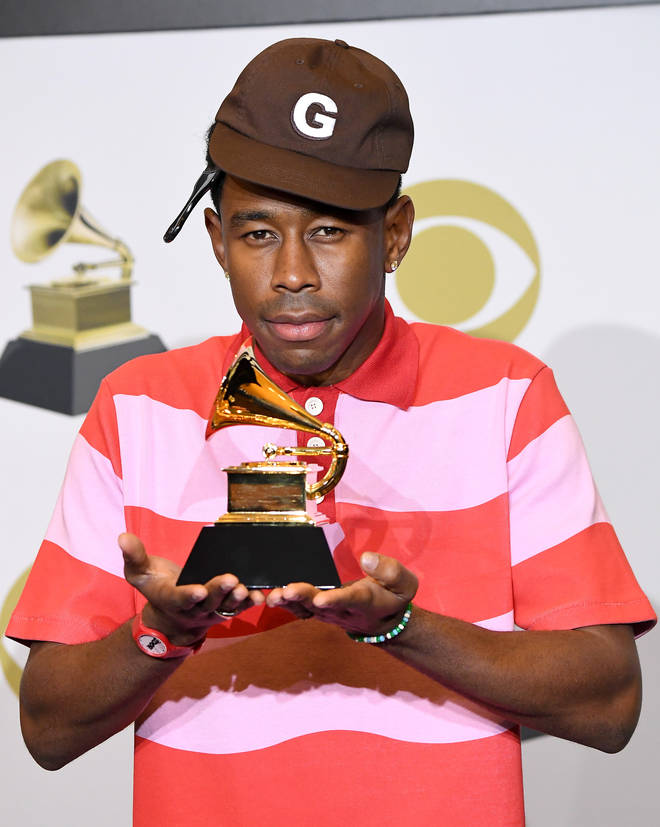 The billboard also features the Columbia Records logo, adding to the speculation as Tyler's last two albums Flower Boy (2017) and IGOR (2019) were released under Columbia Records.
A mysterious website has also appeared under the address www.callmeifyougetlost.com that contains the same information, adding to the speculation.
IGOR gave Tyler his first number one album and also won him a Grammy for 'Best Rap Album', so fans are excited to see what he brings out next.
When is Tyler, The Creator's album being released?

Tyler has announced that his new album Call Me If You Get Lost will be dropping on Friday 25th June, 2021.

Following the mysterious billboards, Tyler tweeted out a phone number, 1-855-444-8888. If you dial the number and get through, you'll be met with a smooth snippet of song from Tyler's new record.

1-855-444-8888

— Tyler, The Creator (@tylerthecreator) June 15, 2021

What is the tracklist for Tyler, The Creator's new album?

Tyler has dropped track, 'WUSYANAME', sharing a preview on Twitter and Instagram, with the full video on Youtube.

On Instagram, Tyler captioned the post, "4. WusYaName ( longer version on youtube, bio)", indicating that this is album's fourth track.

The song is accompanied by cool visuals and features mysterious vocals that fans are speculating could belong to Frank Ocean.

i heard frank ocean vocals in the new tyler snippet and my entire body clenched

— 🧸 (@parkerwrxn) June 22, 2021

Previously, Tyler dropped the first single from the album, titled 'LUMBERJACK', along with some accompanying visuals.

He posted a clip of the video on Instagram, captioning the post: "5. LUMBERJACK (out now everywhere)". Suggesting this may be the albums with track.

Tyler also dropped a video on Twitter that features a mellow instrumental in the back, which appears to be teasing the albums first single. The video is captioned "SIDE STREET".

The video shows himself and Helena Howard kissing, whilst he leans out of a bubblegum pink vintage car.

Tyler then drives off, whilst Helena Walks off with another man and the words 'call me if you get lost' show on screen, mirroring the cryptic billboards previously seen by fans.

The rapper has uploaded a similar clip on Instagram, where he is outside of the car alongside Helena. The instrumental remains the same - but the post is captioned "10. SWEET" Suggesting this may be the albums tenth track.

There is an instrumental playing in the background of the phone call between Tyler and his mother, which may be a track from the rumoured album. A tweet including the snippet has been featured below.

Fans have also come to Twitter telling that they attempted to upload recordings of the call to Instagram, however have been met with copyright claims. One fan says: "'MOMMA TALK' is the first confirmed single of Tyler, The Creator's new album. It's probably an interlude or an intro but I'm excited regardless".

'MOMMA TALK' may be the first single from Tylers rumoured upcoming album.

Picture: Twitter: Oscos

Who features on Tyler, The Creator's new album?

Although there hasn't yet been an official tracklist released for the project, fans are hoping for a feature from Frank Ocean, who has collaborated with Tyler the Creator previously on tracks such as '911/Mr Lonely' and 'She'.

SZA has also suggested that a collaboration between herself and Tyler may be on the cards, telling Complex she was "manifesting" a link-up with the rapper.

"Like, I was talking about this song that got leaked on the internet yesterday. Well, it didn't get leaked yesterday, but I was talking about it yesterday. It was this Jodie Foster song and it was over an old Tyler, the Creator beat from like 2016."

"I was talking about it and Tyler called me yesterday to send me new stuff. And I was like, 'That's so random.'"

if i see a "ft. frank ocean" on this next tyler album… you all will never hear from me again

— kamryn (@jubileeIines) June 16, 2021

Whilst Tyler has been dropping previews of his upcoming album, he is yet to release an official tracklist.

However, fans were made aware that the latest track 'WUSYANAME' features NBA YoungBoy and Ty Dolla Sign.

The news was revealed when a copyright notice was given that said: "WUSYANAME (feat. YoungBoy Never Broke Again & Ty Dollar $ign) by Tyler, The Creator.

Copyright takedowns of the teaser for Tyler, The Creator's new song "Wusyaname" reveal NBA YoungBoy and Ty Dolla Sign are both on the track pic.twitter.com/9iVVh3nFQ1

— XXL Magazine (@XXL) June 22, 2021