Travis Scott Sparks Controversy After Removing Transgender Model From 'Astroworld' Album Cover
2 August 2018, 12:50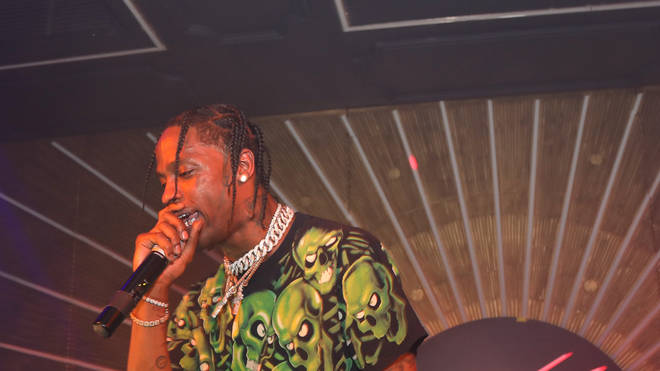 Travis is under fire...
Travis Scott is facing a backlash after appearing to remove a transgender model from the artwork for his new album 'Astroworld'.
The rapper released the album cover for his anticipated new album this week however eagled-eyed fans noticed a subtle change in the artwork.
The official image, which was posted on Instagram by photographer David LaChappelle, featured famous transgender model Amanda Lepore.
See the image below:
Lepore appears in the artwork next to the rocket.
However in the version posted on Instagram by Travis Scott, the same model appears to be missing.
See below:
After noticing the exclusion, Lepore took to Instagram to express her confusion at being edited from Travis Scott's version of the 'Astroworld' artwork.
"I'm curious why I'm not on the picture @travis scott posted," she wrote.
"A girl can't help it! Too distracting for the eyes! Upstaged everyone in the photograph."
Some fans have also slammed Travis Scott for his actions.
While other fans have supported Travis Scott for his actions.
Meanwhile, Travis Scott is yet to respond to the controversy.
The rapper's new album 'Astroworld' is set to be released on 3rd August 2018.