Tory Lanez Reveals The WILD Amount Of Money He Charges Per Feature
5 August 2019, 15:30 | Updated: 16 January 2020, 17:10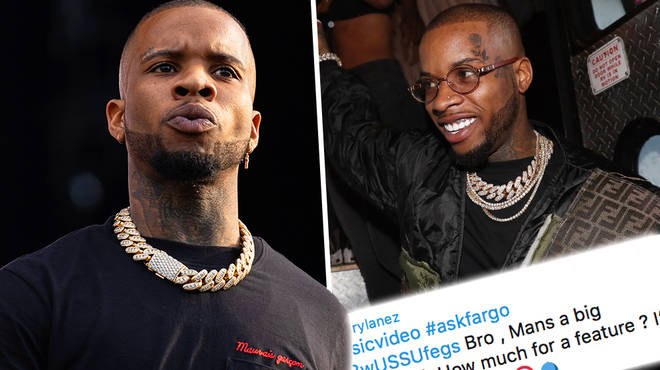 Canadian rapper Tory Lanez has revealed the whopping figure he charges an artist to be featured on one of his tracks.
Tory Lanez is known for having an exnteive music catalogue and working with popular hip-hop favourites. The Canadian rapper has made a steady resume and many artists are waiting for a Tory collab.
On Friday (Aug 2), the "Talk To me" rapper revealed how much he currently charges for a feature. It's safe to say Tory's price has gone up !
Tory Lanez recently responded to one of his fans on Twitter, who used the the hash tag #AskFargo to get the rapper to answer his question.
The Toronto rapper received many questions about one question in particular, 'how much does he charge for a feature'.
When one fan wrote "Bro, Mans a big supporter still ☔️. How much for a feature? I'll make sure to bring that heat" to Tory, he replied with a shocking figure.
Tory replied "On everything I love I charge 75k right now," the Canadian rapper responded.
Many fans are shocked at Tory's response and thinks £75,000 is way too much for a feature. Other fans think the "LUV" rapper is just trying to stunt on Twitter.
What do you think ?