Tory Lanez Reignites Nicki Minaj Feud Over Quavo Collaboration
26 October 2018, 14:07 | Updated: 26 October 2018, 14:09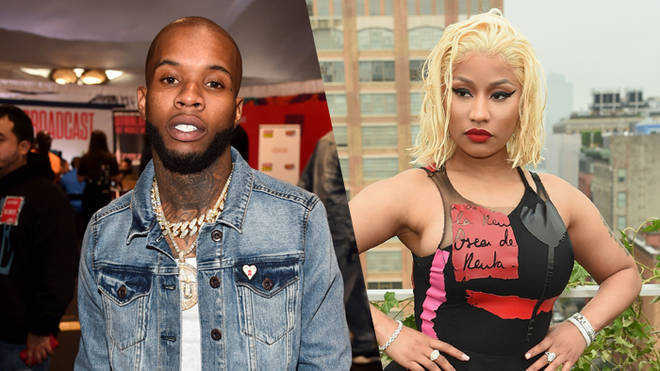 Canadian rapper Tory Lanez is suggesting Nicki Minaj has double-standards over her collaborations, after seeing her comments about Quavo.
Tory Lanez appears to have reignited his feud with Nicki Minaj during his latest interview.
The 'Hate To Say' rapper attempted to feature Nicki Minaj on his previous album 'Memories Don't Die'.
However the 'Queen' rapper was allegedly unhappy with his critique of her verse and demanded to be removed from the song 'Shooters'.
At the time the situation happened, Tory Lanez publicly stated that he would be happy with working with Nicki Minaj in the future, despite their disagreement.
But during a new interview with Big Boy's Neighbourhood, the Canadian rapper suggested he was frustrated with Nicki Minaj over comments about working with her rumoured ex-boyfriend Quavo.
"My only thing is, I find it crazy, like, I never disrespected her, in the situation that happened," said Tory.
"I was just saying something about the verse, like yo, maybe we can try switching this part with this part. Just a suggestion, you feel me? But nah, 'take me off the song, dah dah dah.'
"But then you get on an interview, like 'oh Quavo told me I had to switch my verse, and I had to go and take time and rewrite my verse ... I don't understand. I don't know.
"But you know, maybe their relationship is different. So at the end of the day, I'm not going to sit here and be like...but you know, come on!"
Nicki Minaj is yet to respond to Tory Lanez' latest comments.
Meanwhile, Tory Lanez has released a new album called 'Love Me Now', which features collaborations with Chris Brown, Meek Mill, 2 Chainz, Bryson Tiller and more.