This Mega-Fan Just Got Huge Quavo And Offset Tattoos On Their Forearm
29 March 2019, 17:19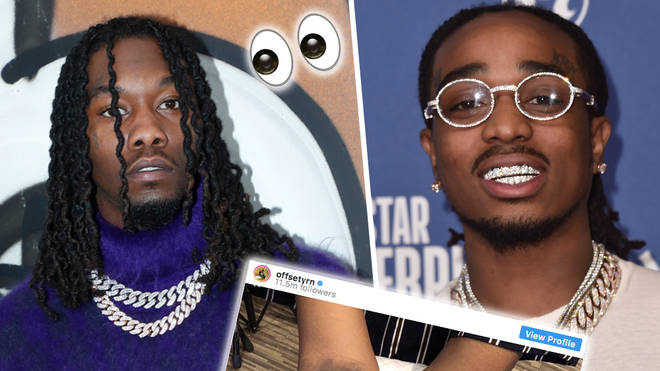 A super fan just got the biggest portrait tattoos of Quavo and Offset on both of their forearms...
There has been an influx of fans getting celebrity tattoos recently. They have been flying around social media left right and centre, they are everywhere.
Fans show their loyalty and love for they favourite artist by getting a permanent portrait to honour their favourite artists. Some fans get tattoos in hopes of getting their favourite artists attention, and others get them to show love.
A woman recently got three tattoos on her arm of Nicki Minaj and travelled 3000+ miles to see her perform live during her tour.
However, last night Migos' member Offset took to Instagram to share a photo of a superfan whose inner forearms are tatted with portraits to the Atlanta rapper and his cousin, Quavo.
Offset captioned the photo by tagging the tattooist and writing, "@dedit98 REAL FAN LOVE I APPRECIATE YOU SO MUCH THIS SHIT." People could help but notice that Takeoff was nowhere in the mix. "Takeoff Somewhere Punching the air," one commenter wrote. "Takeoff has left the chat," said another.
Back in 2016, Offset did an interview with Thrasher Magazine to get his thoughts on what it feels like to have fans obsess over him. He said "It makes you feel good about yourself,".
Offset continued:
"People are going crazy for you. It's crazy. You want that, but you won't have people following you around all the time. Maybe if you go out to the mall or something you will, but when you're at home, that's your personal life and you're straight."