The Game reveals he pulled a gun on Suge Knight and "earned his respect"
12 December 2019, 13:38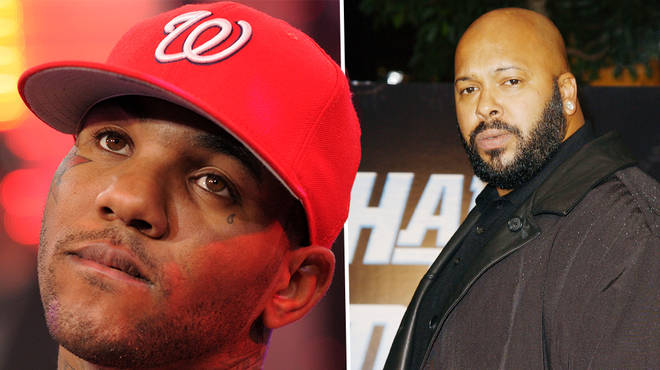 Compton rapper The Game has revealed that he pulled a gun out on Suge Knight after the Vibe Awards after-party.
The Game revealed that he once pulled out a gun on Suge Knight, which ultimately led to the Death Row Records executive respecting the West Coast rapper.
The West Coast rapper recently sat down for an interview with Nick Cannon, who is reportedly assisting in writing Suge's autobiography, Game recalls how he earned the Death Row legend's respect.
 The Game revealed that he knew about Suge's reputation due to him growing up in Los Angeles.
The "Hate It Or Love It" rapper said that he said some unfavourable things about Suge in his music, which Suge surely didn't appreciate.
"I've been face-to-face with Suge, on both sides," The Game said. "Suge rolled up on me one time after the Vibe Awards after-party with like, 60 gangsters."
"He wanted to press for something I said in my song about him, which I said it because I'm from Compton. I'm really from Compton. And I felt like Death Row and Suge and that whole era took so many lives that didn't get mentioned."
"In the city. A couple of those was friends and big homies. So, I said a few things about Suge that he didn't like and they rolled up on me."
However, The Game claimed he didn't back down from the fight.
The Game continued "I wasn't having no type of back down. I drew my gun on all of them and I held my own and from that day forward, it was nothing but respect with Suge,".
"I throw jabs sometimes, mainly 'cause I can and everybody knows that I'm an asshole sometimes, so that's what I do." said The Game.
When talking more generally about Suge's current state he said "I talked to Suge from the inside and he does have a different perspective on life and he should have a different perspective on life because where else do you go from here with being how you used to be? Suge's gotta be 50 plus."
Game said that despite Suge's reputation "we can't take away what he did give, the [Tupac] albums, the Snoop albums, the who Death Row."
Watch Game and Nick's conversation about Suge below.