The Game "would entertain" a 50 Cent collaboration, rapper reveals
10 December 2019, 15:30 | Updated: 10 December 2019, 15:32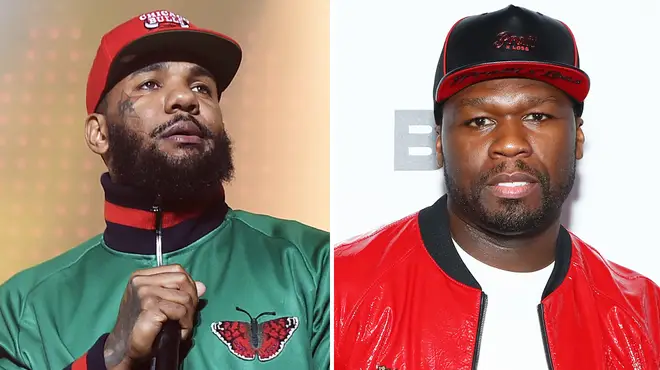 Compton rapper The Game has revealed that he would be open to collaborating with 50 Cent again, despite their previous beef.
The Game recently revealed that he is open to collaborating with 50 Cent again. Although the pair had beef in 2005, they sorted out their issues in 2016. Now, The Game has said he wouldn't be against making a song with Fif.
During a recent interview on People's Party with Talib Kweli, the Compton rapper MC addressed his current relationship with Fif, after their long-standing fall out.
The Game said "Me, I would entertain it,", when asked about making music with Fif.
He continued "I'm unselfish. I'm an unselfish MC. I feel like I would do it for the sake of cats who want to hear it, who want to see it, who relish in that moment that me and 50 had. If me and 50 never had a beef, my nigga, we might be billionaires by now."
The Compton rapper added "Me and him in the studio by ourselves with engineers was like A,B,C,D,E,F,G. Like, he knew what to do, I knew what to do. We put our voices together and that sh*t made magic."
The Game revealed "I got songs with 50 that are still on hard drives at my house that are timeless."
Although The Game wouldn't mind collaborating with 50, he isn't sure how Fif would react to working with him due to their previous beef.
The Game believes 50 Cent needs him if he wants to come back into the hip-hop music game again.
"I know one thing for sure, if 50 is gonna be a power in hip-hop any moment from now, or come with anything that's gonna be really looked at and judged as 'Damn, 50 back,' he gotta be standing next to me."
The Game Talks 50 Cent Beef, Their New York Shootout, & Musical Relationship | People's Party Clip
What do you think of a possible The Game and 50 Cent collaboration ?