The Game launches "Born 2 Rap" condom brand for upcoming album
8 November 2019, 12:25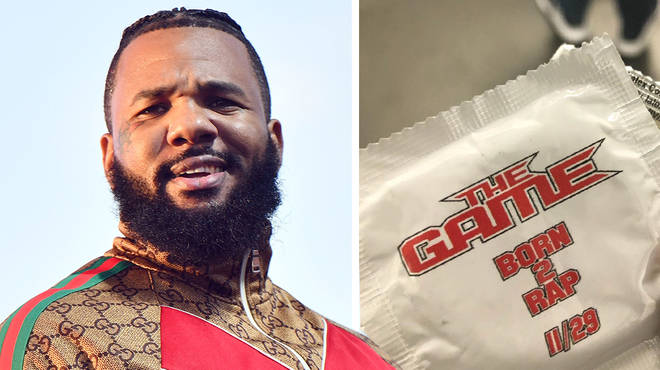 Rapper The Game has launched his own "Born 2 Rap" condom brand, in order to promote his upcoming album.
The Game's alleged "last studio album" arrives on November 29th with a strong promise to become the album of the year.
The "How We Do" rapper has used sex to sell his upcoming with his own branded condoms.
The Game has been sharing numerous images of him in the studio promoting music on the way since the beginning of 2019.
One of his songs that she previewed quickly spread on Instagram, after he mentioned previous hookups with Kim Kardashian and Cyn Santana.  
The rapper recently took to Instagram to share photos of his condom brand for the new album.
The image that The Game posted shows his stamped safe sex offering with the proud 11/29 release date.
He captioned the post "The only time no [cap] should be reversed 🤣🤣🤣 #Born2RapItUp 11/29 #IfItBreaksWellRefundYouAndDonate1129DollarsToYourChildSupport," on Instagram.