Tekashi 6ix9ine Just Fired Shots At Kodak Black For Saying He's "Better" Than Him
4 October 2018, 14:02
The New York rapper, whose new song 'STOOPID' drops this Friday, hit back at Kodak Black for allegedly trying to start beef with him, telling him to "s*ck my d*ck".
Tekashi 6ix9ine has responded to Kodak Black after the 'Tunnel Vision' rapper claimed he was better than him.
During an Instagram Live, Kodak replied to a viewer who suggested that 6ix9ine was higher in the rap game, moments after he assured fans that nobody was topping him.
"Ain't nobody better than me," he said in response to the user. Soon enough, 6ix9ine caught wind of the subliminal jab and fired back by posting an Instagram message reading, "Kodak Black, suck my d*ck."
While the post has since been deleted, the rainbow-haired rapper jumped on the 'gram again to tell people that they can't tell him who he can and can't beef with.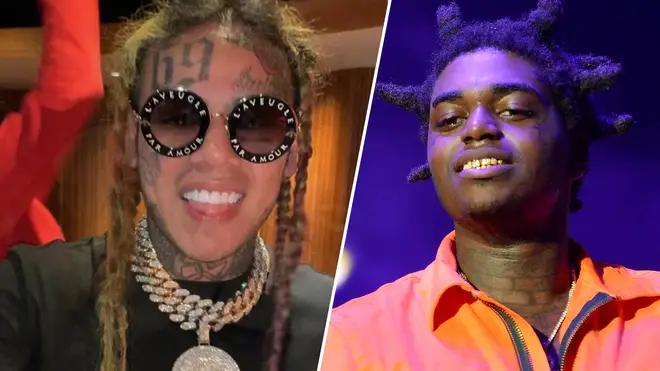 "Y'all see how quick it can go left? Stop telling me who I can't beef with," he vented in the clip, which has also been removed. "I done beefed with everybody. I told everybody to suck my f*ckin' dick."
He closed off the video by plugging his upcoming single 'Stoopid', which drops this Friday. While it's unconfirmed as to why 6ix9ine deleted both posts, it could have something to do with his recent run-ins with the law.
The rapper's Brooklyn home was raided last Friday and federal agents found a gun during their search. He wasn't at home during the raid.
Tekashi, real name Daniel Hernandez, has previously plead guilty to felony count of using a child in a sexual performance, and was arrested for allegedly choking a 16-year-old earlier this year.