Suge Knight Confirms Ray J Is In Charge Of Death Row Records
22 October 2019, 12:28 | Updated: 23 October 2019, 10:52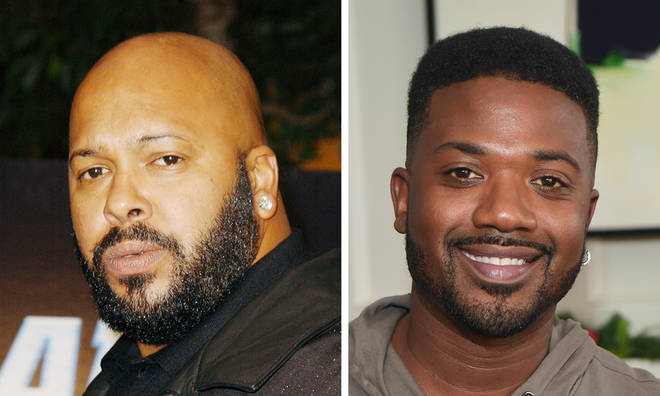 Speaking from prison, Suge Knight denied that he'd signed over his 'life rights' to Ray J.
As one of Hip Hop's most notorious characters, Suge Knight's story is certainly something ready-made for a gritty drama series or big screen biopic - that may be one step closer after Suge signed over his 'life rights' to his fiancé Toi-Lin Kelly.
Suge Knight, who is currently in jail serving 28 years for voluntary manslaughter, stated "As far as the person who has the power of attorney, which is Toi who is dealing with the movie, television [and] a documentary."
Suge also claimed that Ray J is running things for Death Row Records now and he said "Ray J is not just a friend of mine, that's little brother, that's family and I respect Ray J and his business dealings."
He went on to say, "That's why I choose him as one of the guys to deal with the music side of the future for Death Row Records, anything to do Death Row and it's great to have him cause he will be putting out this incredible album and I heard it before."
It was also revealed that Nick Cannon has the rights to Suge's story in book format as the Hip Hop mogul explained, "Nick Cannon will be doing the book personally as a writer, I know he has all the potential and the spirit to be a great writer, he is a great writer, he will be doing my book. I can say he is a trustworthy guy, I think you should take notice to it, he's probably one of the most power players in the industry today who is honest and real."
Given Suge's history in the Hip Hop game and his close links with rappers such as Snoop Dogg, Tupac and his legacy as the head of Death Row Records, it would certainly make for an interesting watch/listen/read.
Ray J and Nick Cannon are yet to speak out on Suge's claims, but following the success around Hip Hop films such as '8 Mile' and 'Straight Outta Compton', which included Suge Knight's character, a new offering may not be too far off.
> Download Our Free App For All The Latest Music News!