Snoop Dogg Trolls Tekashi 6ix9ine With 'Snitch' MAGA Hat Post
21 October 2019, 11:08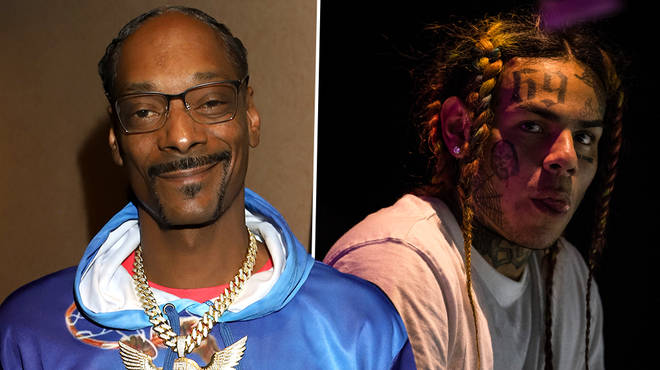 West Coast rapper Snoop Dogg has trolled Tekashi 6ix9ine on Instagram with an image of his own customised 'snitch' MAGA hat.
Snoop Dogg has been consistent with his Tekashi 6ix9ine trolling. The West Coast rapper has made it clear that he's not a fan of "rat" Tekashi 6ix9ine, after the rainbow hair-coloured rapper testified against former gang members in court.
Ever since the "GUMMO" rapper began cooperating with federal authorities to get a plea deal in his racketeering case, many artists and members of the hip-hop community have turned their backs on him.
Over the weekend (Oct 19) Snoop Dogg posted his remodelled version to a MAGA hat. The bright red cap with white snitching has a questionable quote at the front.
The red hat's slogan reads '"Make Snitches Get Stitches Again" at the front. Photographer Mike Miller commented on the post with a stop sign emoji, alongside a rat emoji.
After rumours have emerged that Tekashi might get reduced time and a possible record deal, Snoop probably felt like he needed to make his message clearer.
However, this isn't the first time that Snoop re-styled Trump's campaign cap. The "Drop It Like It's Hot" rapper made a Make America Crip Again EP cap in 2017.