Spice Slams Haters Who "Dragged Her Complexion" Amid Skin Bleaching Rumours
30 October 2018, 15:42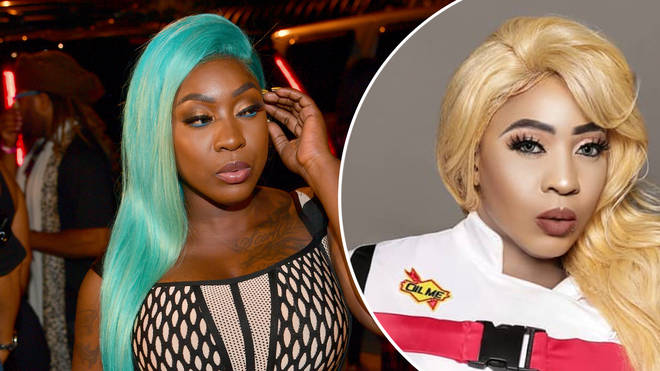 The dancehall star sparked major controversy last week after appearing to drastically lighten her skin tone, before calming that the stunt was to shine a light on colourism. However, her latest post has left fans confused...
Grace 'Spice' Hamilton has left fans baffled after suggesting that her controversial 'skin bleaching' may be permanent after all.
Last week, the acclaimed dancehall artist shocked her followers last week by deleting all of her social media posts and uploading photos of herself with a dramatically lighter skin tone and blonde hair.
Fans criticised the rapper amid claims that she had bleached her skin, before Spice admitted that the image overhaul was a stunt in order to promote her single 'Black Hypocrisy', which addresses the issue of colourism.
However, the Jamaican musician has since taken to Instagram to allude to the possibility of the skin colour change being down to more than just make-up.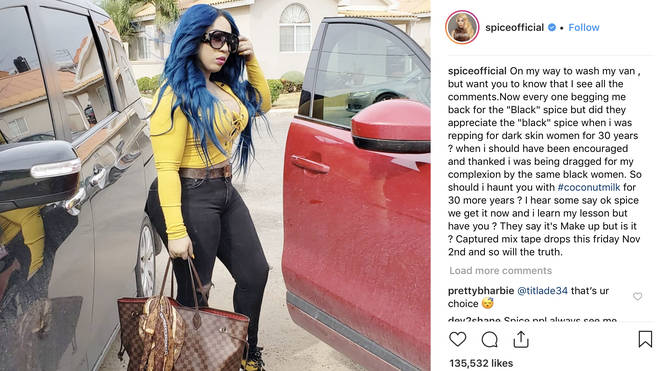 "Now every one begging me back for the "Black" spice but did they appreciate the "black" spice when i was repping for dark skin women for 30 years?" she wrote.
"When i should have been encouraged and thanked i was being dragged for my complexion by the same black women. So should i haunt you with #coconutmilk for 30 more years?"
"I hear some say ok spice we get it now and i learn my lesson but have you ? They say it's Make up but is it ?" she said, adding that her new mixtape dropping Friday will reveal "the truth".
Some of her followers were not impressed by the rapper's latest move. "You keep saying you don't let people's opinions define you.... obviously those opinions got under your skin so far that you changed the color" wrote one fan.
"Well spice I hope it is fake ! I never comment on your stuff but I loved you when you were dark !" wrote another. Spice is yet to respond to the backlash.