What is Soulja Boy's net worth in 2021? How does he make money?
3 March 2021, 17:01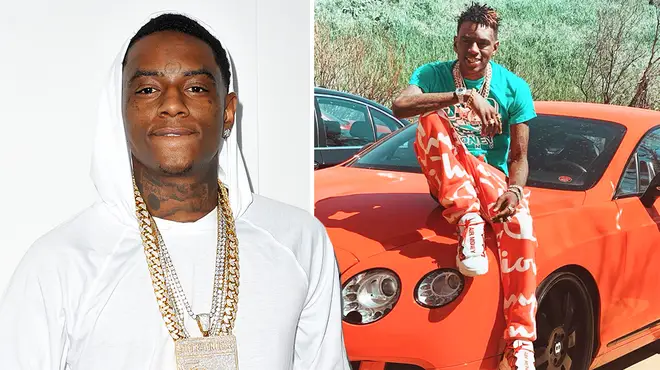 The "Crank That" rap star has sustained his career over the years, but how much is it all worth?
Soulja Boy has been keeping it lowkey in recent years, after going viral with his infamous 2019 Breakfast Club interview and running into problems with the law.
However, the rapper and record producer has been working on himself and his businesses, keeping his bank account healthy.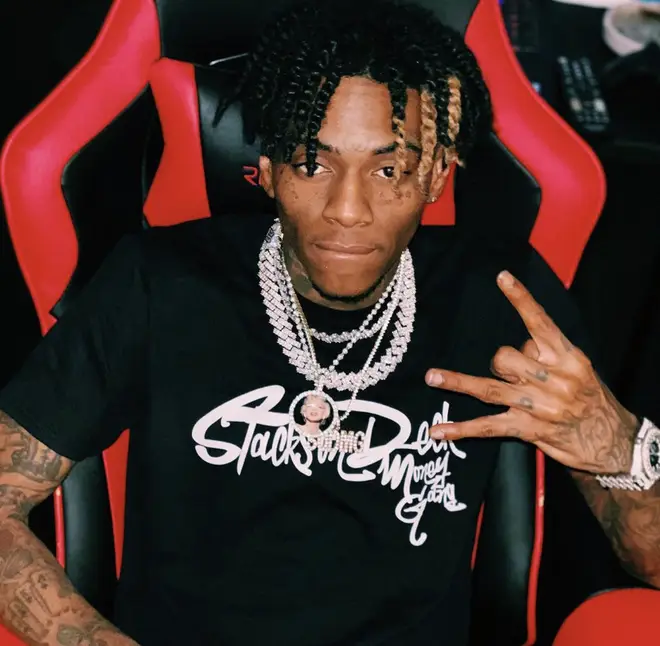 The 30-year-old rapper has had well-sustained career so far, and continues to venture into new businesses and investments.
The rap star is mostly known for his iconic debut single in 2007 'Crank That (Soulja Boy)'. Since the, he has been successfully promoting and performing his music still to this day.
But what is Soulja Boy's net worth in 2021?
What is Soulja Boy's net worth in 2021?

In 2005, Soulja Boy shared one of very first songs on a audio website called SoundClick.

While he noticed people were very receptive to the song, he decided to take his musical career more seriously.

The star continued to release songs on the website, YouTube and MySpace, giving him a buzz on social media.

Soulja Boy's career took off in 2007, when he released his hit single "Crank That". Picture: Getty

In 2007, Soulja Boy released his hit song 'Crank That', which made number one on the U.S. Billboard Hot 100. By the end of May 2007, at the age of 16, Soulja Boy signed a deal with Interscope Records.

While his hit was viral and saw major success, Soulja Boy's second and third album did not carry as well. His third album was the least successful project the star has produced.

Soulja Boy has earned wealth through multiple business ventures.

Picture: Instagram

Soulja Boy decided to switch p his formula and began releasing mixtapes from 2011 to 2014 and was able to make profitable gain and success from them.

In 2014 he was re-signed onto the Universal Music Group. Since then he has continued to make good singles, albums and videos.

As of 2021, Soulja Boy's net worth is $30 million, according to Wealthy Gorilla.

What was Soulja Boy's early life like?

Soulja Boy, real name DeAndre Cortez Way, was born on 28th of July, 1990, in Chicago, Illinois.

He later moved to Atlanta, Georgia with his family when he was just six years old.

When he was 14 years old, Soulja's father provided him with a recording studio to kickstart his musical career.

What does Soulja Boy do now?

Soulja Boy was named to Forbes' Hip-Hop Cash Kings list in 2010.

At the time, much of his money was earned from his tours and ringtone downloads. That year, he earned $7 million.

In 2016, Soulja signed five-year endorsement deal with World Poker Fund Holdings. It was reported the deal was worth $400 million.

During a March 2020 interview on The Breakfast Club, Soulja Boy revealed he has ditched his video game console and began selling dish detergent.

Soulja's soap company, The Soap Shop, boasts a variety of dish detergents in different flavors like strawberry, coconut and more.

SOULJA BOY (BIG DRACO) - WHIP IT

The rapper also started a company called SouljaGame Consoles in 2018. However, it got shut down in 2019.

Now, Soulja Boy is back on the music scene with his newly released track "Whip It". Check it out above