Snoop Dogg Confirms Biopic About His Life Is In The Works
9 November 2018, 12:54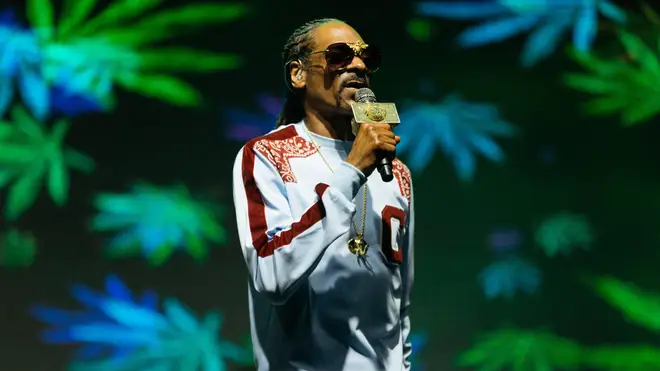 Snoop Dogg is following in the footsteps of Tupac, The Notorious BIG, 50 Cent and more, with his own biopic.
Snoop Dogg has confirmed that he is planning to work on a biopic about his life and Hip-Hop career.
The 'Drop It Like It's Hot' rapper, who was instrumental in the rise of West Coast Hip-Hop alongside Tupac, Dr. Dre and more, wants to turn his incredible life story into a movie.
A young Snoop Dogg made an appearance in NWA biopic Straight Out Of Compton via actor Lakeith Stanfield.
However Snoop now wants the world to see his own biopic.
"I'm thinking more along the lines of when you watch great shows like Narcos on Netflix," Snoop told radio station Majic 102.3.
"You know, how like Narcos went from Escobar to the Cali cartel, now it's about to go to Mexico. I'm thinking like a Snoop Dogg biopic... late 60's with my mother and father. Pops in Vietnam... the hippie era growing up."
He continued to tease more information about the anticipated biopic.
"I already got with somebody. I don't even want to expose the names like that but I got some big wigs connected to it, some wigs," he said.
"It's like some wiggathons. If I said these names, I mean these are some real wiggathons. So you want me to tell you their names? In conjunction with Lee Daniels and Ryan Coogler."
Ryan Coogler was behind record-breaking Marvel movie Black Panther, while Lee Daniels directed 2009 movie Precious, along others.
A Snoop Dogg biopic would join an increasing catalogue of Hip-Hop biopics, including Tupac, The Notorious BIG, 50 Cent and more.