Ski Mask The Slump God CLIMBS Side Of Stage In Honour Of XXXTentacion - WATCH
20 August 2019, 14:53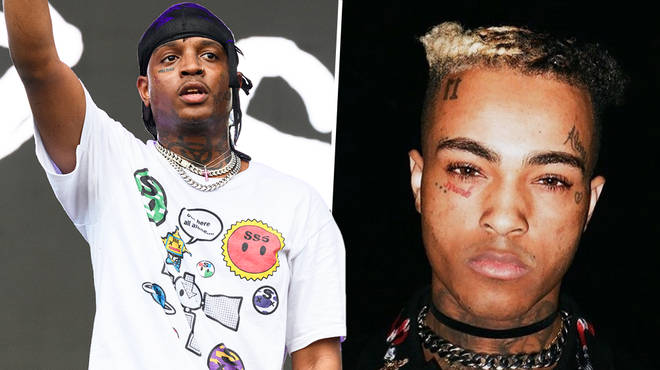 Floridian rapper Ski Mask The Slump God went for an extravagant tribute for his late friend XXXTentacion. The "Costa Rica" rapper climbed the stage to pay homage to the late rapper.
Ski Mask The Slump God payed tribute to his late friend XXXTentacion mid-show, by scalingthe stage over the weekend.
On Saturday (Aug 17), footage of the Floridian rapper surfaced of the him reaching high heights while climbing the scaling on stage during his performance. The Slump God performed at Finland's famous festival Blockfest in Tampere.
In the clip which circulated on social media, the rapper can be seen scaling the left side of the Park Stage's pillar in an effort, paying homage to his late friend XXXTentacion.
Ski Mask doesn't climb all the way to the top, but when he eventually stops, the rapper screamed at the crowd to sing along.
Ski Mask shouted "Let me hear it!" encouraging the fans to sing along to XXXTentacion's "Jocelyn Flores" as it blasted from the speakers.
The "Costa Rica" rapper was able to make it back down without any incident. While the some of Ski Mask's fans were excited and hyped up by him climbing the pillar, many were concerned for his safety.
In another video posted by a fan on social media, Pouya shouts at the Ski Mask to come back down."Chill! That's Crazy. He's gotta chill that's not safe," Pouya says in the background.
Luckily Ski Mask remained safe until the end of the performance.