Trippie Redd Reflects On Friendship With XXXTentacion During Emotional Interview
19 August 2019, 17:33 | Updated: 5 October 2020, 11:31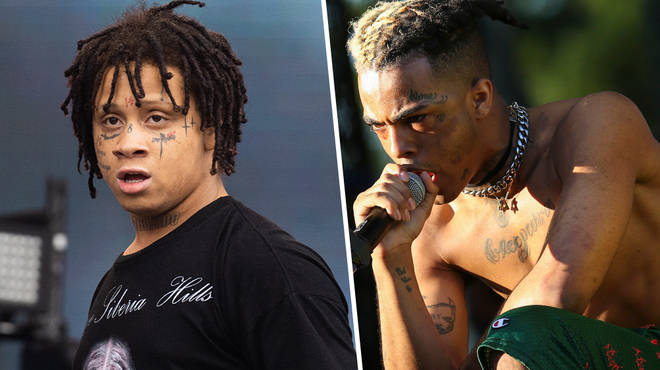 Ohio rapper Trippie Redd has opened up about his friendship with his late friend XXXTentacion.
Trippie Redd has opened up about his friendship with late rapper XXXTentacion in a new interview.
The Ohio rapper recently sat down for an interview with Complex to discuss his new album !. While talking about his new album, he couldn't help but mention XXXTentacion as he is the inspiration behind the album name.
Trippie got a little bit emotional when talking about XXXTentacion and how he found out that he had passed away.
The "Dark Knight Dummo"rapper revealed that he titled his album ! in tribute to XXXTentacion's ?. Redd said "Literally, right before I went [to jail], Jah had sent in the 'F*ck Love' track and we had talked to each other," Trippie explained.
He explained how turbulent his friendship with X was, but they always made up despite the arguments they had.
Redd said "We had good words for each other. At the end of the day, we always used to argue and sh*t. We was like some little a*s girls. [laughs] But we always made up from our arguments. The last argument was very serious but we ended up getting past it and sh*t"
Redd then went onto explain how he found out X had passed away. He revealed "I got locked up, and then like the day I got out, that sh*t happened," he said of XXXTentacion's murder.
He continued to recall the exact moment, saying "Like literally, I'm driving to my lawyer office, and I just don't feel the vibe or the energy. It's like, I'm gettin' outta jail and I could just feel something was wrong. And everybody knew it, they knew I felt that way, 'cause somebody that just got out of jail would be happy."
Redd expressed how he felt saying "I wasn't really happy at all, I was just feeling weird. And we got to the building and sh*t, my lawyer son came up, was talkin' about...f*ck that sh*t."