Drill Rapper Sav12 Allegedly 'Saves Girl From Being Kidnapped' Sparking Viral Meme
15 April 2019, 13:56 | Updated: 15 April 2019, 14:16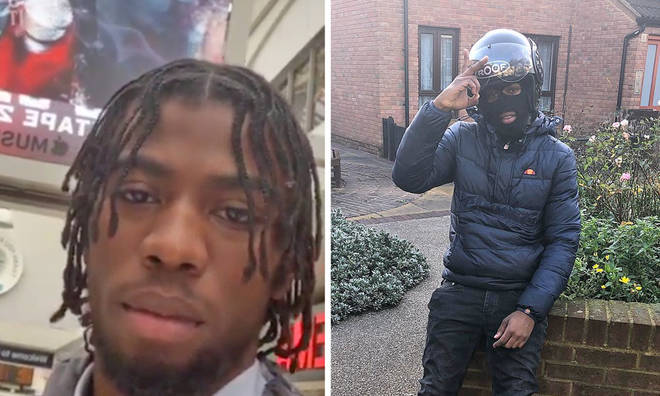 An image of West London Drill rapper Sav12 circulated on social media amid claims he saved a young girl from being abducted.
Sav12 is being hailed as a hero after it was claimed that the West London Drill rapper chased a car on his motorbike for 20 minutes to save a girl from being abducted.
An image of the 'Lets Get It' rapper went viral on social media alongside a headline which read '24 year old British "gang" member chases a car for 20 minutes with his motorbike and saves a kid after he witnessed her getting kidnapped on the road by a pedophile'.
Comments such as 'Not all heroes wear capes, some wear ballies' were quickly thrown around and numerous big Instagram accounts reported on the story, however there still remains a lack of certainty around whether the story is 100% true due to the lack of facts.
Sav12 appeared to suggest the story was correct by sharing a number of posts celebrating his reported heroics on his Instagram story, but other than that he hasn't spoken out on the situation.
Whilst many people have shared the viral meme saluting Sav12, there has been no information revealed about the location of the alleged kidnap attempt and police are yet to address the claims, adding weight to people's uncertainty about the claims.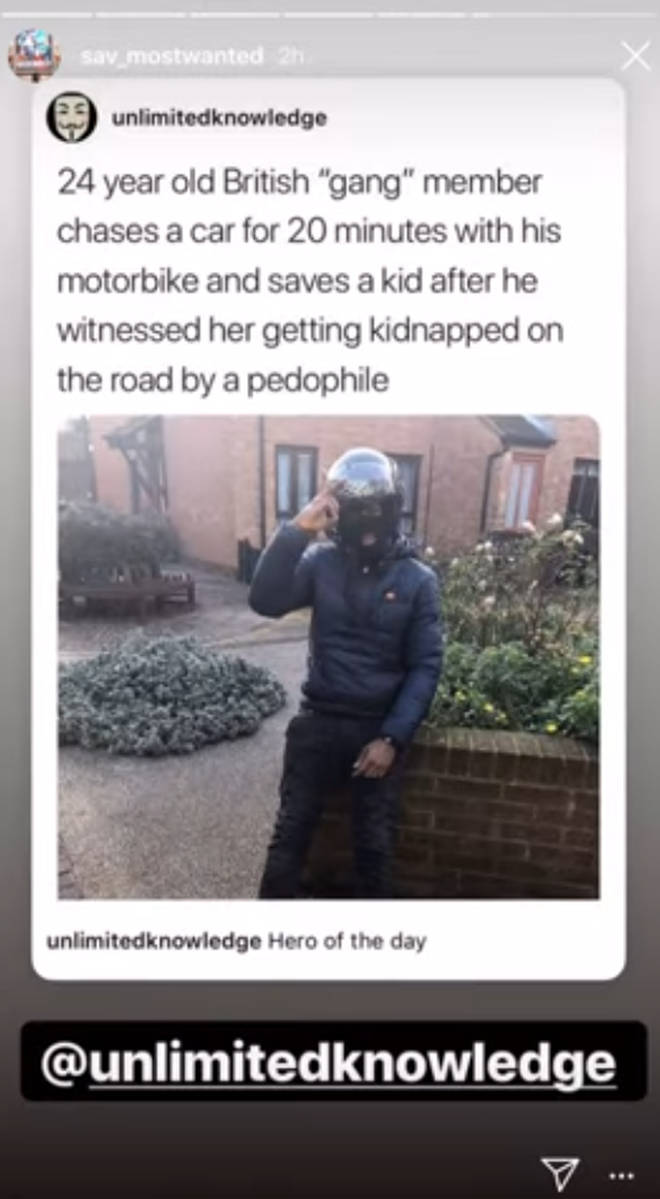 > Download Our Free App For All The Latest Music News!