Russ slammed by fans after he "twirls fans bra on stage" in Saudi Arabia
20 November 2019, 15:12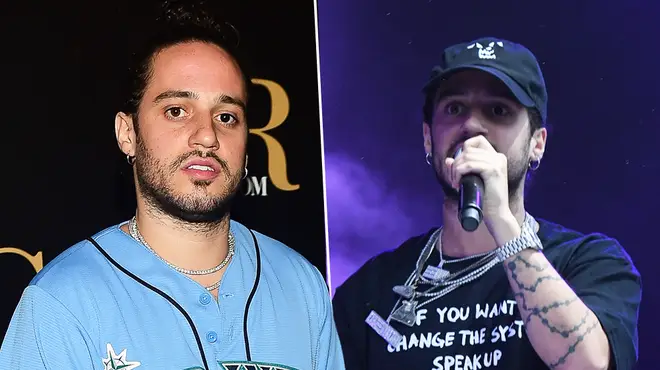 New Jersey rapper Russ has faced backlash after a video of him twirling a fans bra on stage in Saudi Arabia emerges online.
Russ has received backlash after his performance in Saudi Arabia, after the rapper twirled a fans bra around while on stage.
On Friday (Nov 15) the "What They Want" rapper sold-out his show in Saudia Arabia's capital of Riyadh. The famous festival Russ performed at lasts October to December. However, the singers performance stood out for a wrong reason.
While Russ performed "Too Many", a fan threw her bra onstage and Russ picked it up and started twirling it around.
After the 27-year-old rapper walked around the stage with the bra, he thanked the 20,000-person crowd for their support. 
In the video Russ posted on his Instagram, the Saudi fans are seen loving his performance. However, he received backlash after a video of him twirling the bra emerged on social media.
Fans have reacted to the situation on Twitter. See tweets below.
A fan wrote "i heard some1 threw a bra at russ's concert yesterday in Saudi Arabia and i swear if my mum found out she'd never let me go to a Riyadh season concert. sh*t man."
This is the state Saudi Arabia is in. Stadiums full of thousands of men and women side by side singing and dancing at music concerts, and last night this is what happened when Russ was performing. Speechless. pic.twitter.com/L5dwUa9LyT

— muslim daily (@BirdsOfJannah) November 16, 2019
This is a shame what u did with that "bra". It's not acceptable in Saudi Arabia. Maybe People, who arranged this, didn't tell you about the rules in Saudi. When u are in different country than yours u have to respect the culture of that country. Shameful.

— construction manager (@Abo_fahad1110) November 17, 2019