Rob Kardashian Awkwardly Shoots His Shot At Famous Dominican Singer On Twitter
5 June 2019, 15:52 | Updated: 5 June 2019, 16:36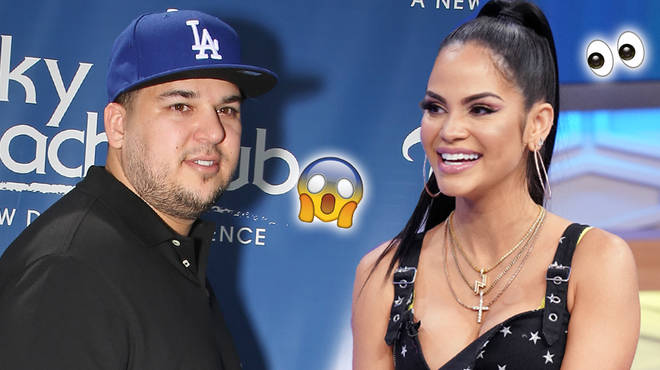 Rob Kardashian takes to Twitter to shoot his shot at 32 year-old Dominican singer Natti Natasha. The two seem to be vibing on social media.
Rob Kardashian has been quiet for a while. He is the only Kardashian who lives life behind the spotlight. Rob keeps his life much more lowkey than his Kardashian/Jenner sisters and is rarely active on social media.
But today, he couldn't help but tweet Latin superstar Natti Natasha. The 32 year-old former reality TV star shoot his shot at the Dominican singer on Twitter.
When Rob Kardashian is mentioned in the media, it is often linked to his baby mama Blac Chyna. She recently appeared on Wendy Williams when she revealed that Rob was a better lover than Tyga.
Rob is hoping to be the best lover to Natti, after he shoots his shot at her on Twitter.
Natti posted a photo of herself topless and Rob reposted the image, adding a strange caption.
Rob commented "oh hi" on the photo, subtly shooting his shot with Natti.
The 32 year-old singer then commented on a cute video he posted of Dream Kardashian, his daughter he shares with Blac Chyna.
She wrote "Princess. God Bless Her" on Rob Kardashian's video of Dream.
Natti Natasha has been making power moves in reggaeton and bachata music. Could this be Rob's new potential boo ?