Rob Kardashian Accused Of Hiring Hitman To 'Maim And Kill' Blac Chyna's Friend
17 September 2019, 11:47 | Updated: 5 October 2020, 12:41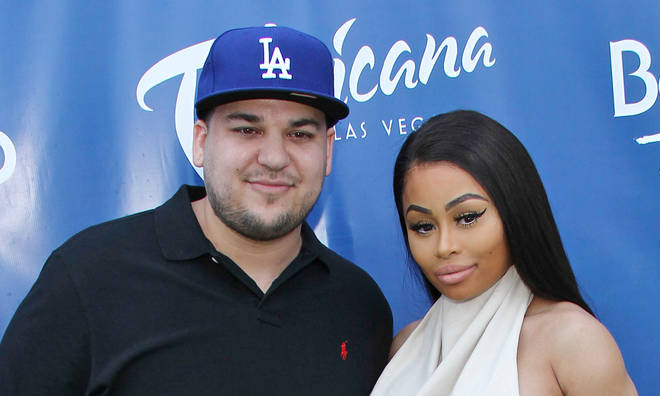 Court documents have allegedly revealed that Rob Kardashian threatened one of Blac Chyna's former friends, Pilot Jones.
Rob Kardashian and Blac Chyna have repotedly been sued by former friend Pilot Jones who is accusing the pair of giving out his personal details and exposing his sexuality to the public, which allegedly happened after Pilot reportedly sold a picture of himself and Blac Chyna kissing to the press.
Now Pilot, real name Justin Christopher Jones, is accusing Rob of making a threat to hire a hitman to kill him and court documents obtained by The Blast appear to reveal that Pilot has proof to back up his claims.
In the court documents obtained by The Blast, Pilot Jones reportedly states, "Kardashian's conduct involved multiple immediate direct threats of harm by both Kardashian, himself, and by third parties that Kardashian indicated he would be hiring to maim and kill Jones on his behalf, even if he were to travel to Atlanta."
They reportedly go on to say, "There can be no reasonable argument Kardashian's multiple direct and graphic death threats to Plaintiff are not the sort of 'extreme and outrageous'."
Pilot Jones has also revealed text messages which he alleges were sent by Rob Kardashian using homophobic slurs and threatening violence against him.
Blac Chyna has reportedly denied the claims, The Blast revealed in previous court documents. She is claimed to have said, "At all times during our friendship, J.C. was very open about his sexuality, that he was gay.
She allegedly went on to add, "I witnessed him kiss another man in front of other people on at least one occasion. I also saw him stick his back side in another man's face at least one time. I recall that his social media posts at the time did not hide the fact that he was gay. Based on everything I knew about J.C., I believed that he was an openly gay man and that his sexuality was well known."
The case is ongoing.
> Download Our Free App For All The Ltaest Music News!