Rhythm + Flow Rapper Drops Diss Track About Quavo After Being Criticised By Him
17 October 2019, 18:12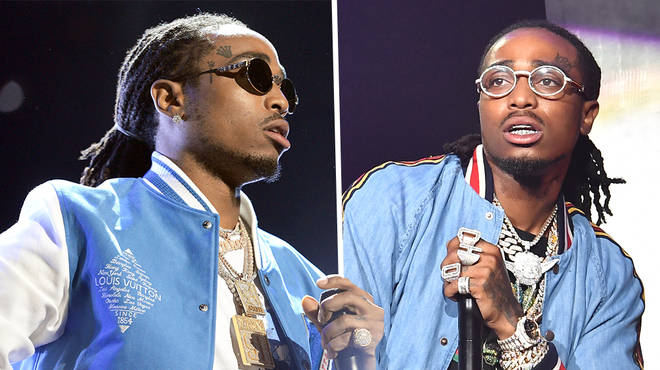 A former contestant from Netflix's rap show Rhythm + Flow, has dropped a diss track about Quavo. This comes after Quavo criticised the rapper on the show.
Netflix's rap competition show Rhythm + Flow has spawned a funny rap beef in real-life. A former contestant has released a diss track towards Quavo, following Quavo's appearance on the show.
Rapper The Lyrical Gift, 22, was allegedly offended at Quavo's criticisms of his performance on the show. Therefore, he dropped a diss track and took shots at the Migos rapper.
On Friday (Oct 11) The Lyrical Gift dropped a diss track about Quavo.
In the track, he says "Second chances are a given, and opinions I respect/But talkin' down on my name is just something I can't accept,". He continues ""Straight disrespect/I'm lyrical, I'm gifted, I'm blessed!"
The diss track is called "Time's Up Quavious". Listen to the full track here.
The Lyrical Gift used an audio clip from Quavo's criticism in the beginning of the diss track. When T.I asked The Lyrical Gift how he got his name, he said he "got the gift part because I know everything I've got is a gift from God." Quavo's responded "You got, like, a gift but maybe it may not be, like...rap," Quavo said.
Former contestant The Lyrical Gift's appearance came during the show's auditions in Atlanta, which had guest judges Big Boi and Quavo as well as the original judges Cardi B, Chance The Rapper and T.I.