Quavo Posts Hilarious Video Of Man Who Looks Like His "Clone"
16 October 2019, 17:07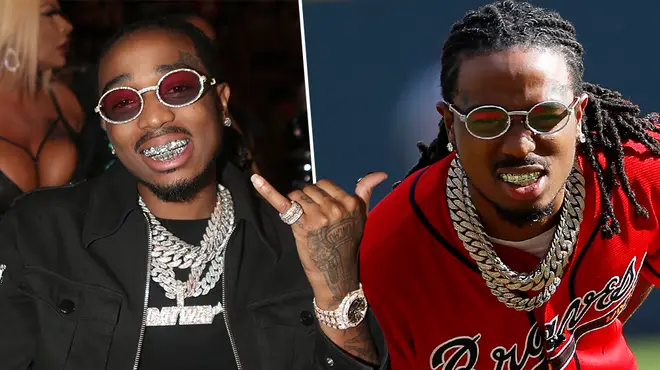 Migos star Quavo has posted a video of a man in the audience at his concert, who looks identical to him. Many fans are stunned by the strong resemblance.
Atlanta rapper Quavo might have just found his clone. The "Workin Me" rapper jumped on Instagram earlier this week to show his fans a man who looks like he could be his identical twin.
Quavo recently paused during a recent performance when somebody caught his attention in the crowd. While the rapper spotted his look alike, he kept it professional and carried on rapping.
On Tuesday (Oct 15) Quavo took to Instagram, sharing a video of the fan in the audience looks like him. The Migos rapper captioned the video "H U N C H O C L O N E I S R E A L," he wrote on Instagram.
While the rapper admitted that the man in the audience looked like him, fans flooded his comments agreeing with the rapper. From the glasses to the facial hair, to the swag, the man certainly does give off Quavo vibes.
One fan in the comment section wrote "That n***a prolly been booking shows and doing walk throughs and everything !!", while another commented "If he's not Quavo for halloween....".
Another fan joked "My dumb a*s without reading the caption "damn how he do that"".