Aaliyah's Mum Releases Official Statement After R Kelly Underage Sex Claims
3 January 2019, 17:58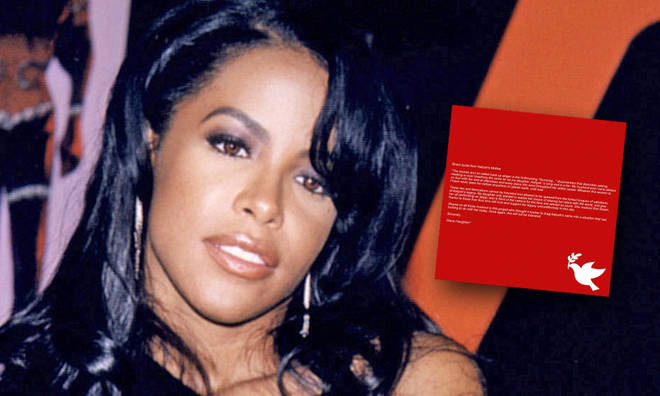 After a new documentary revealed claims R Kelly had underage sex with Aaliyah, her mother hit back in a powerful statement.
In a new documentary called 'Surviving R Kelly', one of his backing dancers called Jovante Cunningham claimed she witnessed R Kelly and Aaliyah doing "things that an adult should not be doing with a child."
But after the revelation was made, Aaliyah's mum took to Twitter to share a statement and deny that the story about the late R&B star was true.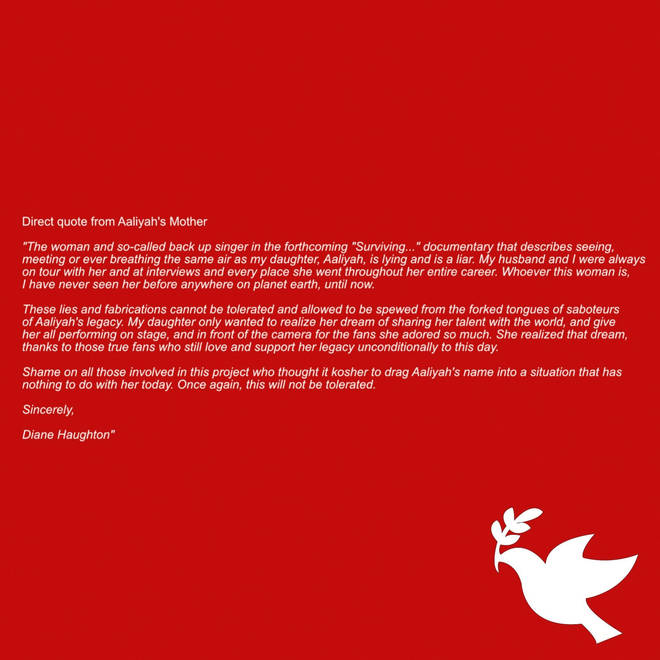 In her statement, Aaliyah's mum Diane Haughton said, "The woman and so-called backup singer that describes seeing, meeting or ever breathing the same air as my daughter, Aaliyah, is lying and is a liar,"
She went on to add, "My husband and I were always on tour with her and at interviews and every place she went throughout her entire career. Whoever this woman is, I have never seen her before anywhere on planet earth, until now."
The backing dancer Jovante Cunningham who made the claims said that she had met R Kelly when she was 14 years old and Aaliyah was 15 and that she witnessded the pair have sex on a tour bus.
In the documentary, Jovante says, "We were out on the road with Aaliyah. On a tour bus, there really aren't many confined spaces. When you get on the bus there are bunks and so these bunks have little curtains you can pull at night if you don't want anybody to see you sleeping."
"So it just so happened we were all laying in our bunks and the curtains are open, everybody's communicating, laughing when the [room] door flew open on the bus. Robert was having sex with Aaliyah."
> Download Our Free App For All The Latest Music News!