Quavo & Quality Control Announce Their New 14-Year-Old Signee
20 March 2019, 17:35 | Updated: 21 March 2019, 11:52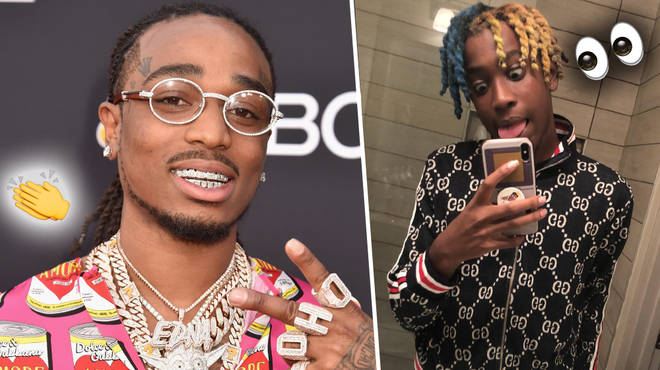 Quavo and Quality have announced that they have signed a 14 year-old artist, and gift him with an amazing welcome gift...
Quality Control is known for being the first to jump on new developing talent in Atlanta. The famous record label helped artists Migos, Lil Yachty, Lil Baby, City Girls to grow and become what they have today. The label has spotted this new fresh talent who is just 14 years old.
The 14 year-old rapper's name is "Street Bud" who is a name many are unfamiliar with, but not any longer. QC is investing in his career as they believe he will be the next mega-star.
The 14 year-old rapper's style is impeccable and outstanding. Although coloured dreads are the "craze" right now, StreetBud comes with a different vibrant aesthetic that has fans stunned by him.
Just yesterday, StreetBud shared a video on Instagram of him signing a deal with Quavo and Quality Control. In the signing, he received a blinding piece of jewellery as a welcome gift.
Bud is one of the first artists to work directly with Quavo behind-the-scenes. StreetBud fans are incredibly proud of him and are wondering whether him and Quavo will collaborate with each-other.
Teenager StreetBud is over the moon to have signed his first deal. He has two major forces supporting him and leading figures that will be behind the growth of his career.
StreetBud previously won The Rap Game, which is a Lifetime series hosted by Jermaine Dupri. In the series, many young talents battle in a series of competitions to get to the final.