Cardi B And City Girls Have Dropped Their 'Twerk' Music Video & It's NSFW
17 January 2019, 13:28 | Updated: 17 January 2019, 13:34
The 'Money' rapstress linked up with City Girls in Miami for their new music video to 'Twerk', which sees the trio search for the world's greatest 'twerkers'.
Cardi B has teamed up with Miami rap duo City Girls for their new music video for 'Twerk'.
The sun-soaked visuals see the 'Money' rapstress and the Girls search for the world's greatest 'twerkers,' and enlist them ro flex their biggest and craziest dance moves.
"On November 9th, The City Girls sent out a challenge to the world," reads the opening of the Daps and Sara Lacombe-directed visual. "The goal…To find the world's greatest Twerker."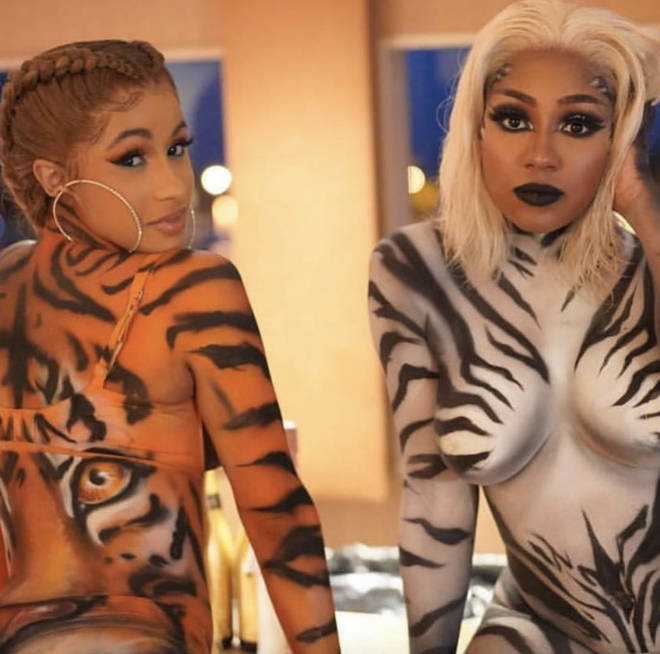 The women were then "flewed out" to compete for the title - and $50,000- in front of Cardi and one half of City Girls, Yung Miami.
Cardi is covered head-to-toe in tiger body paint with her hair slicked back in French braids, while Miami is her monochromatic mirror image in zebra print.
"TWERK MUSIC VIDEO OUT NOW!!!!" Cardi wrote on social media prior to the video's release, alongside a snippet of the racy visuals.
Meanwhile, the rapstress recently clapped back at a troll who said it "looked like she had a d*ck" in a photo of the starlet posing in a swimsuit at the beach.