Cardi B Hilariously Claps Back At Troll Who Said It "Looks Like She Has A D*ck
7 January 2019, 15:40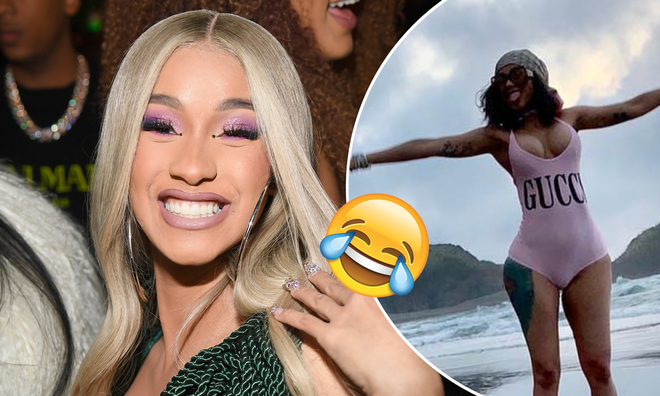 The 'Money' rapstress responded to a fan who left a crude comment underneath a photo of the starlet posing in a swimsuit at the beach.
Cardi B just delivered the best response to a fan who trolled her on Instagram.
The 'Money' rapper has been touring Australia and New Zealand over the past few weeks, and, in true Cardi style, has been documenting her overseas trip on social media.
During a spot of free time, the mother-of-one shared a photo of herself enjoying herself at the beach in a pink Gucci swimsuit, captioning the snap, "Live life little b*tch... Black sand beach."
In response, one fan honed in on the rapper's body, commenting, "It looks like you have a d*ck." It didn't take long for Cardi to clap back at the troll.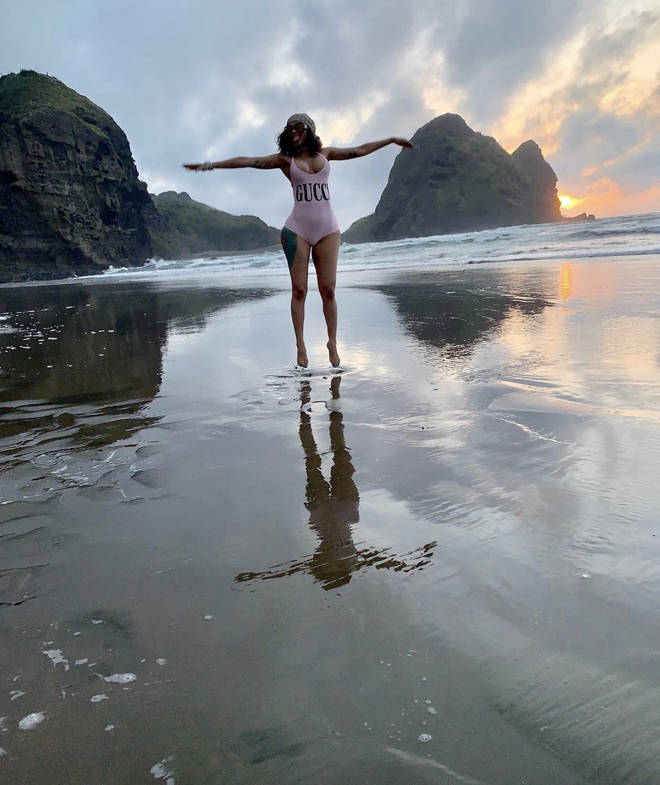 "Nope I pushed a baby out of that however I do have a little fat pu**y," she wrote. The 26-year-old rapper gave birth to her daughter Kulture in July last year.
Last week, the 'Invasion of Privacy' rapper paused her live show in New Zealand mid-performance after telling fans "Anyways, y'all, I need a little break! I'll be right back, I gotta take this wedgie out my a**."
The chart-topping Bronx native recently revealed plans to drop her sophomore album later on this year, coinciding with the one year anniversary of her smash hit debut.
"Of course it's gonna be an album in 2019," Cardi said on Instagram Live. "Hopefully I could get my album done around the same time that Invasion of Privacy came out, but I don't know how possible that's gonna be because I feel like I'm going to be extremely, extremely busy."