'Power' tease three more suspects in 'Who Shot Ghost' story
19 November 2019, 13:38 | Updated: 19 November 2019, 13:43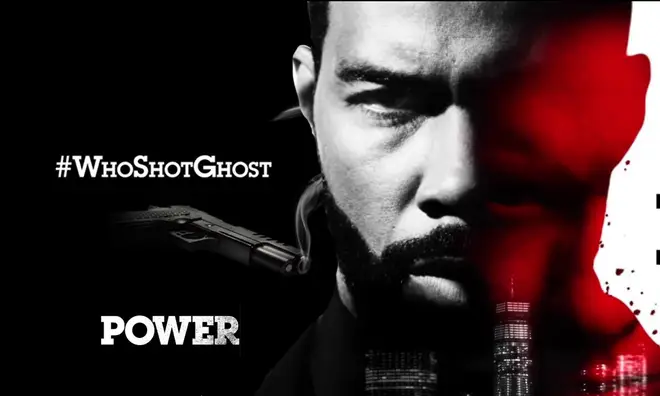 A number of different characters had a motive to shoot Ghost during the last 'Power' episode, but three have been teased on Twitter.
If you've been addicted to Power season 6 as much as we have then you will have undoubtedly had that conversation in the group chat to air your thoughts on #WhoShotGhost.
As soon as James St Patrick aka Ghost began falling in slow motion through the air of his nightclub 'Truth', the theories on who pulled the trigger began to spill out and they haven't stopped since.
Now though, after previously teasing Councilman Rashad Tate, Angela Valdez's sister Paz and James' wife Tasha on their Twitter account, 'Power' have decided to tease three more potential suspects.
First up was Ghost's own son Tariq St Patrick. Alongside the now iconic quote "You might have given me life, but you were never my father", Power quizzed whether it was Tariq who pulled the trigger and fans were pretty convinced that he could be the culprit.
One wrote, 'my money is on Tariq I just have a strong feeling it was him.' whilst another added, 'It damn sure was. Tariq asked ghost a second time you sure? He let him down just like breez did to Ghost.'
Next up was Cooper Saxe, the former police officer who has a huge desire to see James St Patrick spend the rest of his life behind bars.
Teased alongside the quote "Sometimes the justice system needs a kick in the ass", could it really be the corrupt cop who shot Ghost?
Fans were less confident that Saxe was the shooter compared to Tariq, with one commenting 'No. But he will probably blame James St Patrick for shooting Ghost.' and another writing 'He definitely has motive, but I don't think it was him either.'
Then it came down to Ghost's on-off BFF Tommy. Having passed up a number of opportunities to kill Ghost in the past, surely Tommy couldn't have shot his brother?
Highlighting Tommy's warning message "We were family, but some things you can't never come back from", there's clearly a lot of bad blood between these two, but once again fans weren't convinced.
One 'Power' fan wrote 'No it wasn't Tommy! That's too easy #WhoShotGhost' and another said 'I don't think it was Tommy. I really believe he was over killing him once he saw Ghost ain't pop LaKeisha. #power #PowerTV'.
So who's your money on? #WhoShotGhost?
> Download Our Free App For All The Latest Music News!