This 'Power' Theory About Kanan & Tasha Is Making Fans Question Everything
11 July 2018, 12:06 | Updated: 11 July 2018, 12:09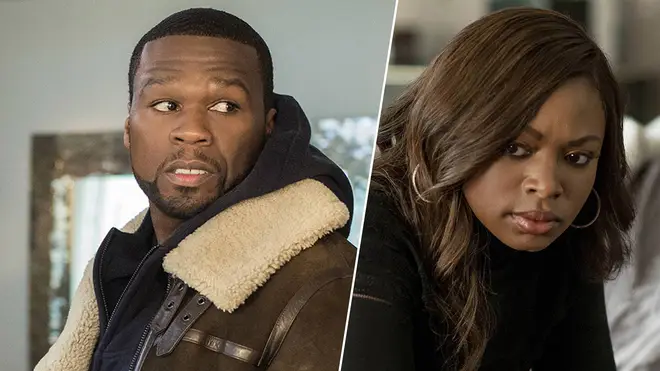 Mind = blown.
If you're a fan of 'Power', you'll probably be rejoicing in the fact that the explosive series is finally back for it's fifth season.
And with a new season, of course, comes a fresh batch of conspiracy theories aiming to dissect what's really going on with Ghost, Tommy, Tariq and co.
Since the show began, there have been theories intertwining some of the show's lead characters in a way that we don't see on screen. And a new theorised plot twist involving Kanan and Tasha is making us think.
The theory suggests that Kanan is actually Tasha's baby daddy. It references the moment in the first season of 'Power' when Kana told Tasha that he used to fantasise about her while he was in jail.
It goes on to mention Tasha's alleged nervous disposition around Kanan at times, as well as the Kanan's relationship with Tariq, before suggesting that the whole thing was an act of revenge on Ghost.
And... breathe. Check out the theory below.
What do you think? Does the new theory have legs? Or is it a reach? We'll have to wait and see.
The new season of Power premiered on Netflix UK on the 2nd of July, and a new episode is released every Monday.
According to the show's creator Courtney A Kemp, no one is safe in this new season. Courtney told Deadline: "Look, no-one's been safe on our show for quite some time, but obviously, the main characters have had longer lives.
"We are reaching the end of this journey, so the main characters are less safe than they have ever been before."