Post Malone's Reaction To Being Flashed By A Female Fan Spawns 'Hilarious' Memes
1 October 2019, 14:07 | Updated: 5 February 2020, 16:09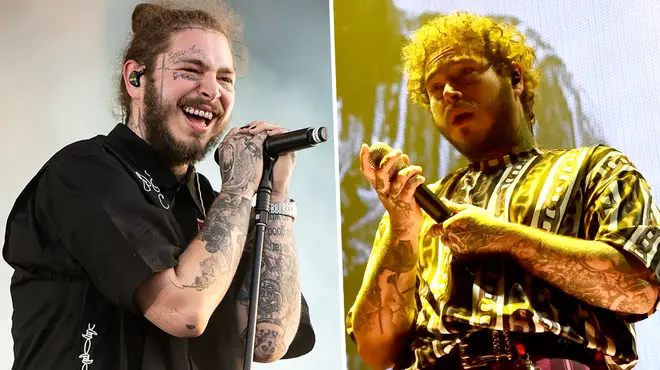 Rapper Post Malone has been caught reacting to a female fan who flashed him during his performance. The reaction has become a perfect meme circulating on social media.
Post Malone has been all over the internet recently, as his fans have gotten creative with their memes of his facial expression.
The rapper became shocked when he saw that a female fan had flashed their upper chest while Posty was on stage. The moment where the "Rockstar" rapper noticed the fans top up has become a viral photo in the meme realm.
The photo circulating online shows Malone's enthusiastic reaction to the female fan flashing him. The rapper looked as though he was in total shock.
After the photo emerged online, many fans reposted it with a funny reference or text. See meme's below.