Post Malone Responds After Being "Kicked Out" Of Hip-Hop Grammys Category
26 October 2018, 10:29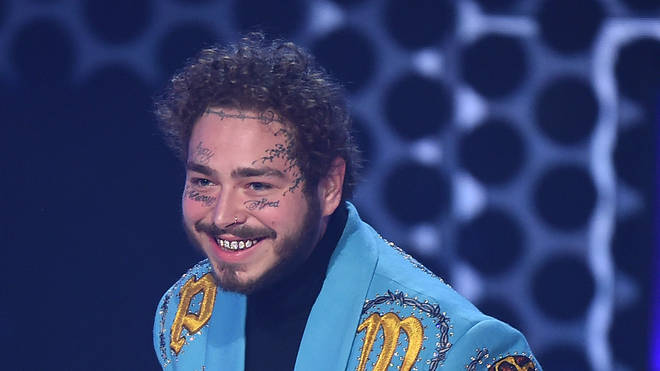 Post Malone's latest album 'Beerbongs & Bentleys' was deemed to be more Pop music than Hip-Hop according to Grammys officials.
Post Malone has responded after reportedly being "kicked out" of the Hip-Hop category at The Grammys.
The 'Better Know' rapper had attempted to submit has latest album 'Beerbongs & Bentleys' as a rap album but was instead pushed into the pop category.
However during a new interview with Hits Daily Double, Post Malone claims genres no longer exist.
"I like everything—metal, old country, hip-hop, funk and R&B," he said.
"What I'm not into is boxes. I don't put people in boxes. There are no genres anymore.
"If a song makes you feel nice or it makes you feel sad or if it makes you feel anything, what does it really matter what category it is?"
Post Malone's 'Beerbongs & Bentleys' contains popular singles including 'Rockstar' and 'Psycho'.
The 23-year-old was reportedly removed from the Hip-Hop category after the Grammys rap category felt that his 'Beerbongs' album was more pop music than rap music, after considering its production, sound and melodies.
In the past, Post Malone has claimed that fans who were looking for lyrics to "think about life" shouldn't listen to Hip-Hop.