Watch PARTYNEXTDOOR Serenade Kylie Jenner Following Tyga Break Up
1 June 2016, 12:15 | Updated: 23 June 2016, 14:09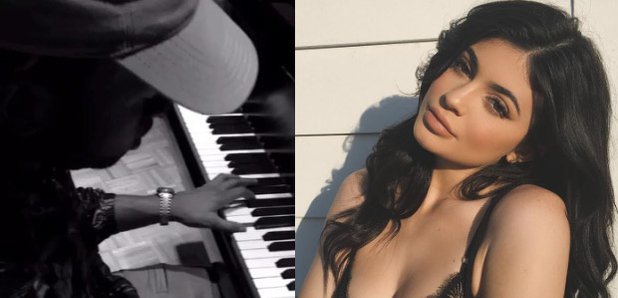 New couple alert?
Rumours about PARTYNEXTDOOR's blossoming relationship with Kylie Jenner have continued to spread, after the OVO singer was spotted singing to her on Snapchat.
In a Kylie Jenner Snapchat story, PARTY is seen singing "Kylie, Oh Kylie", while playing the piano.
Watch below:

In another Snapchat clip, Kylie is seen accusing the singer of being too private about their relationship.
"You not only hide me, you delete me," she says.

However despite what it looks like, an insider has told E! Online that their relationship isn't serious.
"From the outside it looks like there is a lot more going on between them than what actually is," said the source.
"They're just enjoying each other's company and Kylie is trying to have fun and get her mind off of Tyga and stay strong because she's pretty hurt."
Kylie Jenner recently broke up with Tyga after dating the rapper for two years.