Watch Unreleased Footage Of Biggie Rapping In The Studio
11 March 2016, 10:37 | Updated: 11 March 2016, 11:26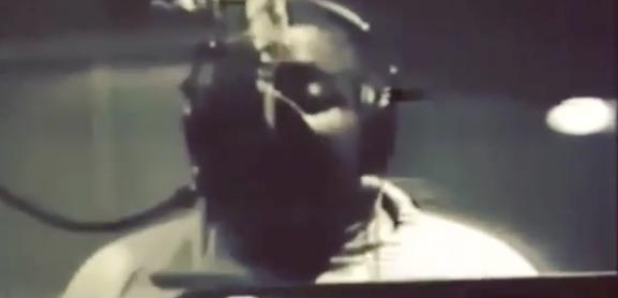 See Biggie put the final touches on 'Hypnotize'.
Wednesday (9th March 2016) was the 19th anniversary of The Notorious B.I.G's untimely passing and to commemorate him, P. Diddy posted some exclusive throwback footage of the rapper.
"Never seen before #BIG footage!!!!," said Diddy on Instagram.
It's no secret the two were close and Diddy admitted that this year was harder than most, adding: "I'm extra extra emotional this year!!!"
In one video you can hear Biggie lay down the hook of his Grammy nominated track 'Hypnotize', the first single to be released from his album 'Life After Death.'
Watch the throwback videos below:
With Biggie's murder still unsolved, Diddy has come under fire recently with the release of the crime documentary 'Murder Rap: The Untold Story of the Biggie Smalls and Tupac Shakur Murder Investigations.'
Retired LAPD cop Greg Kading has come forward during the documentary pointing the blame at Diddy for playing some part in the deaths of both rappers.