Omarion likes tweet about fighting Lil Fizz in a boxing match amid Apryl Jones drama
25 November 2019, 11:06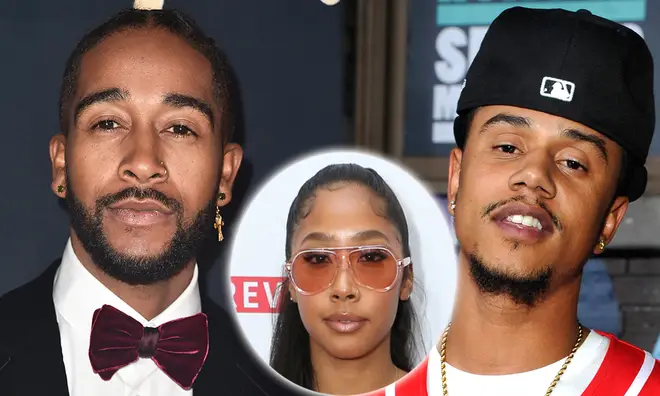 Singer Omarion has entertained the idea of fighting Lil Fizz in a celebrity boxing match. This comes after Lil Fizz trolling the singer, using his baby mama, Apryl Jones.
Omarion has remained respectful of his baby mama Apryl Jones dating his former B2K bandmate, after speaking out about their relationship recently.
However, Lil Fizz recently put up a post where he shaded Omarion, while posting a Fashionnova men ad on his Instagram page. Omarion clearly isn't impressed by Lil Fizz efforts to dig at him, and has responded by entertaining the idea of having a celebrity boxing match with the "Mirror" singer.
On Saturday (Nov 23) A fan took to Twitter to suggest that Omarion and Lil Fizz should settle their differences in the ring. Omarion played into the idea of him and his former bandmate Lil Fizz having physical throwdown.
The tweet reads: "F**k it lets get @Omarion and @Airfizzo in a Celeb Boxing Match 6rds 3 mins a piece!!! Who you got yall money on???"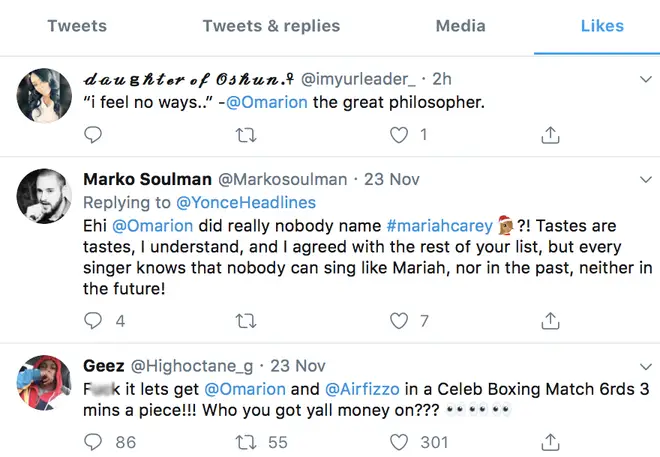 Although Omarion recently offered a positive way of looking at Fizz and Jones' relationship, stating "I don't feel no ways. I don't feel any way about it. I think that if they're happy, then they should be happy. I think they should change the narrative, though," he said. 
However, since that interview, the couple have posted photos together and Fizz has shaded Omarion, by posting a photo with a caption saying "On the phone with yo BM in my @fashionnovamen".
Although Omarion's approach and outlook to the situation was positive, it has appeared that the singer has changed his stance slightly.
Omarion's fans have pointed out that he liked the tweet and would probably fight Lil Fizz, however, he wouldn't let it go down on reality TV.
 "I wouldn't do reality TV, I wouldn't do that [...]," he previously stated. "As far as any Love & Hip Hop, any TV, any scripted reality I'm not interested."
Who would like to see Omarion and Lil Fizz fight in a celebrity boxing match ?