Omarion claims B2K split came after a "big fight" amid Lil Fizz & Apryl Jones drama
13 November 2019, 12:46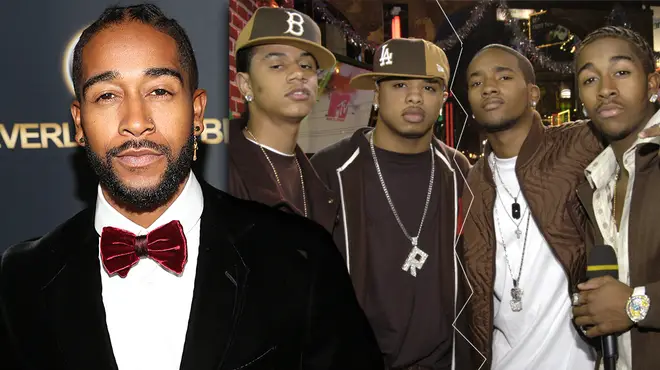 Singer Omarion has revealed the reason behind his former boy band B2K's split. Meanwhile, his former bandmate from the group Lil Fizz is dating his baby mama.
Omarion has been quiet and hasn't addressed the fact that his baby mama Apryl Jones is dating his former B2K bandmate, Lil Fizz.. However, he has revealed the reason behind boy band B2K's initial split.
On Sunday (Nov 10) Omarion sat down with VladTV for an interview where the "Ice Box" singer uncovered why his former music band broke up.
In the interview, Omarion breaks down the main factors which contributed to B2K splitting up, which eventually led to him following his dreams of having a solo career.
According to the 35-year-old singer, the group broke up while they were out on tour. Omarion recalls there being a disagreement which led to a heated argument.
However, the argument never progressed into a physical fight. Omarion remembers the heated argument at the amphitheater in Universal Studios as the moment he knew the group was over.
Omarion claimed that although the situation never escalated to anything physical, there was a point where fists were almost thrown.
Omarion on Backstage Fight with B2K Members, Other 3 Members Dissing Him (Part 7)
During the interview, Omarion didn't blame any one person for the break up of the group. However, he did mention that group members felt a way about him wanting a solo career.
Watch Omarion explain the reason why B2K broke up above.