Offset Shares Adorable Video Of His Son Kody Showing Off His Rapping Skills
3 April 2019, 16:26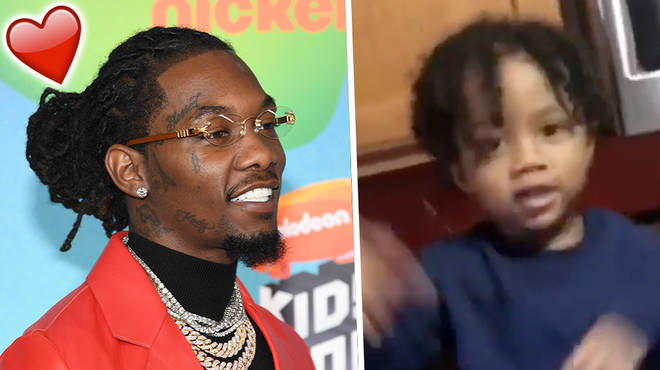 Offset takes to Instagram to share the cutest video of his four year-old son Kody attempting to drop some bars...
Since the release of Father Of 4, Offset has been more open with posting his children on social media. Offset's fans always go insane in his comments underneath his child appreciation posts as they cannot get enough of the cuties.
A few weeks ago, Offset introduced his daughter Kulture to the world posting a video of her playing with her mother, Cardi B. Today, Offset took to Instagram to share the cutest video of his four year-old son, Kody.
The 27 year-old rapper posted the most adorable video of Kody showing off his rapping skills. In the video clip, Kody is mimicking his dads flow. While Kody isn't rapping any lyrics, his delivery, body language and swag is unmatched. Cardi's boyfriend Offset captioned the video:
"KODY BEEN READY SINCE 2 YEARS OLD NO CAP IN HIS GAME,".
In a recent interview with Billboard, Offset discusses how fatherhood changed his life. The rapper reveals:
"Each time, you get wiser and smarter, and learn the ropes of being a father. Each one after is actually easier".
Offset recalls his hardest time of being a dad, with his first son, Jordan.
The rapper revealed:
"I was 17 and I ain't have no job, and I was roaming the streets and trying to find myself. It was hard, and I was scared when I first had him, because out of all my homies I was the first one to have a kid".
Offset continued: "Everyone was like, "Bro, you have a kid on the way," and at first it was like a joking matter. I was scared and didn't know what to do, and I had to try different things to get the money and survive. But God let it happen."