Offset Drags Rihanna Into Chris Brown Beef With Angry Instagram Post
8 February 2019, 11:35 | Updated: 8 February 2019, 11:38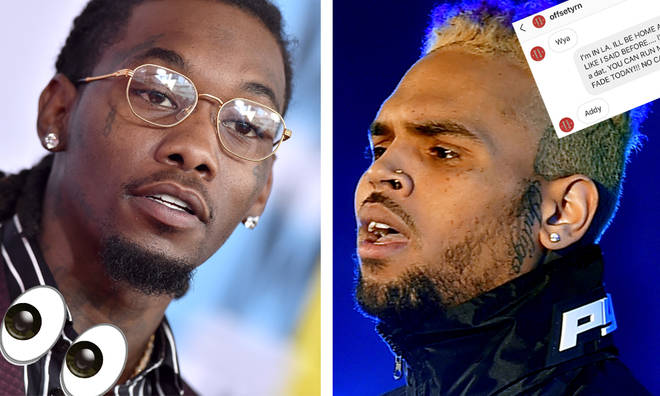 Offset and Chris Brown are still going at it after explosive dissing match occurred between the two over a 21 Savage meme. Offset gets deep and slams Chris Brown for his past...
Multitalented pop star Chris Brown, 29 and Migos Rapper Offset, 27, have shocked social media with the outbursts of rants towards each other in their on-going online feud.
Yesterday (Feb 6th), Chris Brown posted a photo on his Instagram story mocking Offset, with a side-by-side photo of the rapper in comparison to Pootie Tang, a movie character an American comedy film.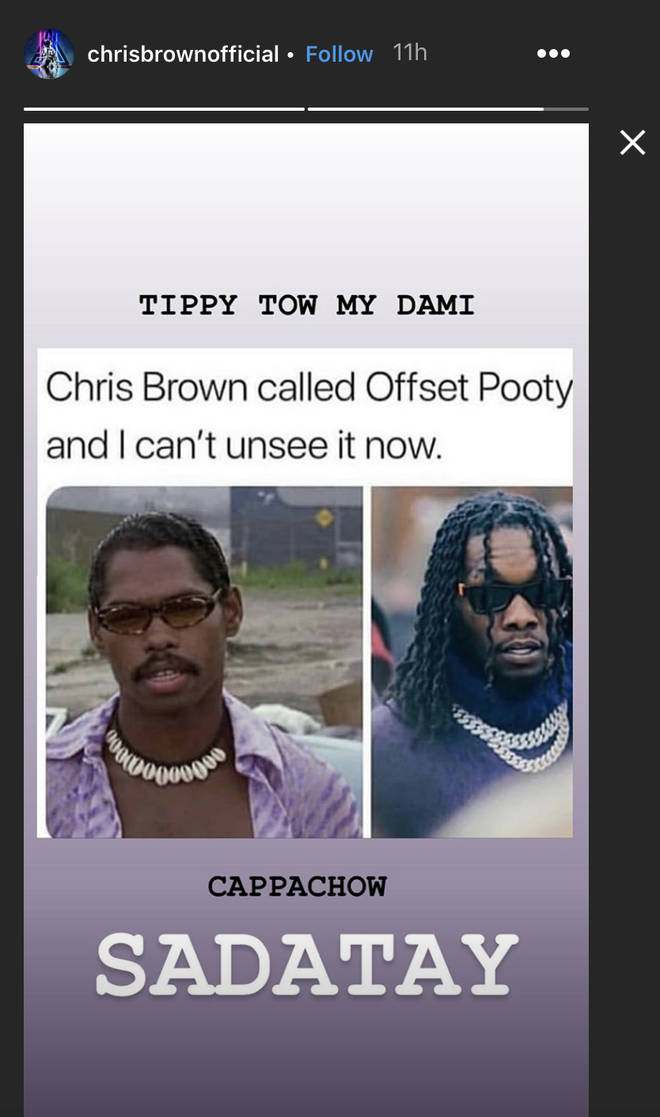 After Chris Brown trolling Offset by reposting several meme's mocking him, Offset had enough and fired back with Chris Brown's sensitive memory; when he physically assaulted Rihanna in 2009.
Offset responded to Chris Brown's comparison photo with a shocker.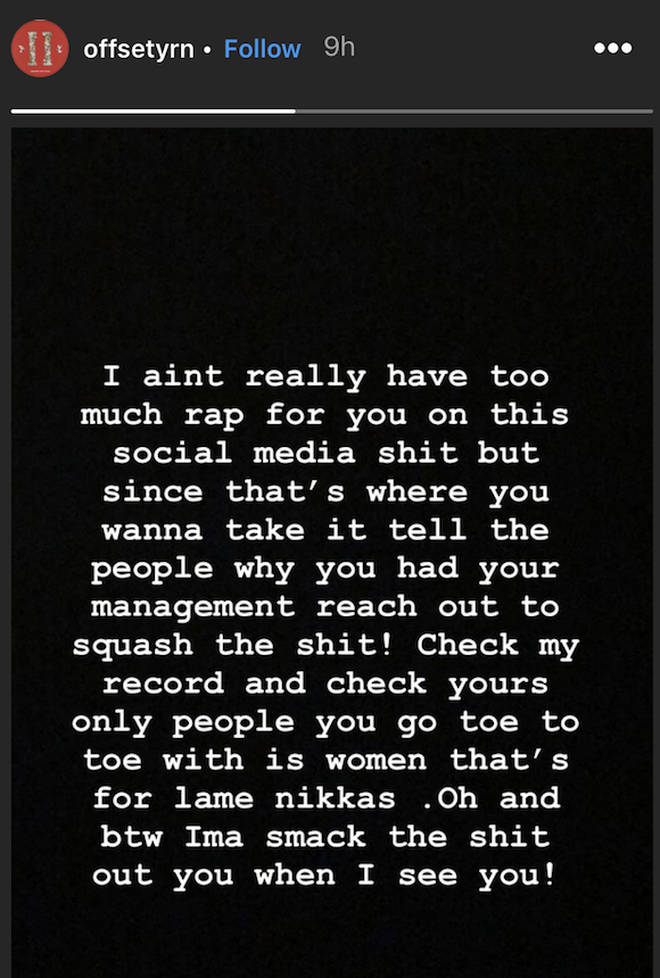 He replied:
"I ain't really have too much rap for you on this social media shit but since that's where you wanna take it tell the people why you had your management reach out to squash the shit! Check my record and check yours," he said.
He continued slamming Chris Brown stating "Only people you go toe to toe with is women and that's for lame n***as. Oh and btw Ima smack the shit out of you when I see you."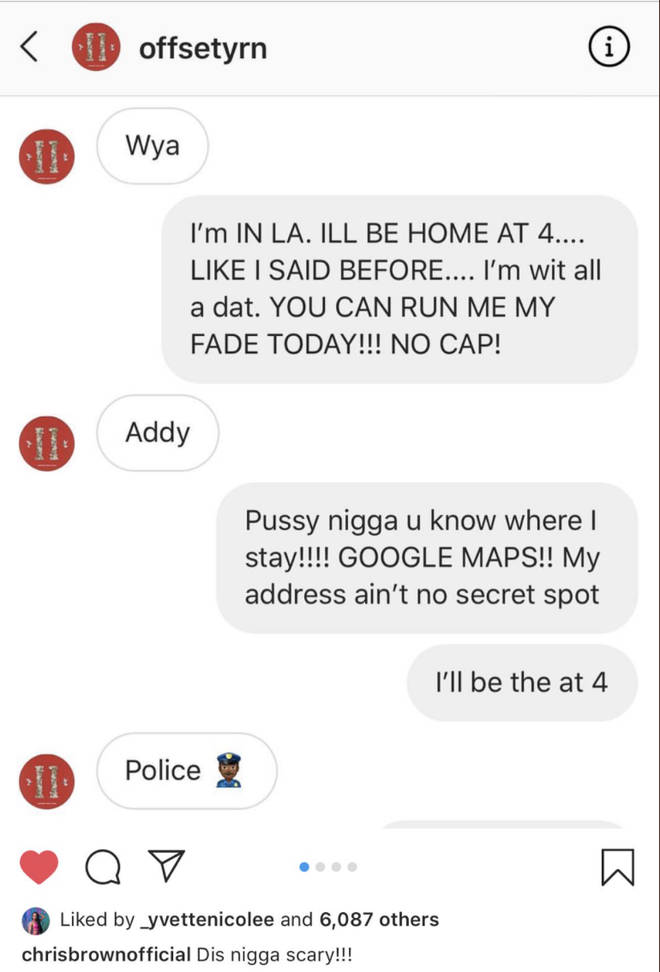 Since Chris Brown trolled Offset by reposting meme's, writing a long paragraph of disses towards Offset, and urged Offset to "fight him", Offset fired back with the one thing that would get under Breezy's skin; the fight he had where he beat up Singer Rihanna.
The Migos star reveals that Chris Brown "had [his] management reach out to squash the sh*t, after Chris Brown had a lot of fighting talk. He also comes at Chris Brown's soft spot, Rihanna, and claims the only people Chris Brown goes after is women.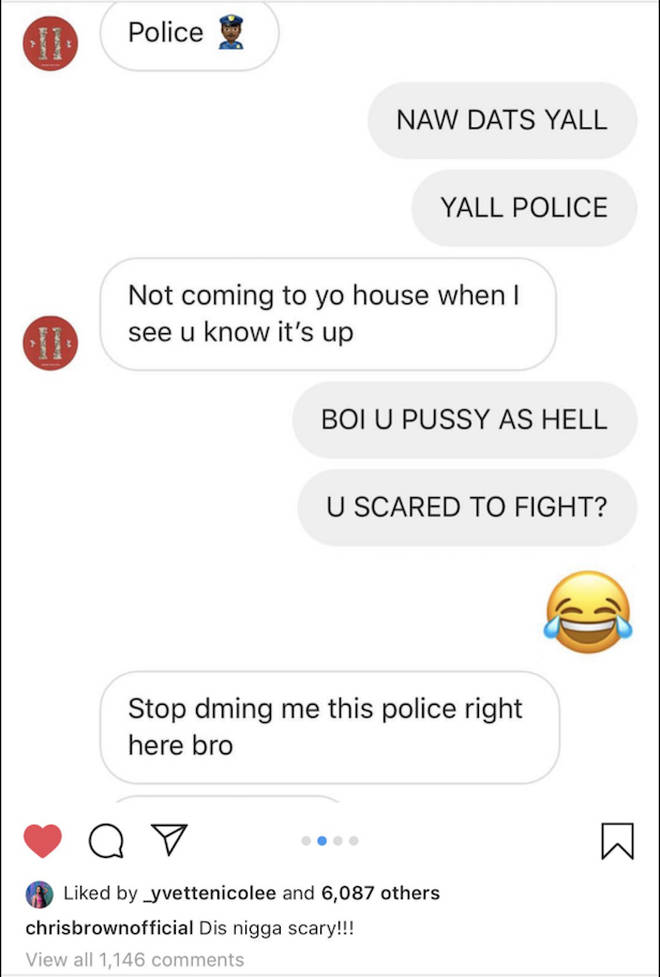 Since Offset's response, Chris Brown has retaliates on Instagram, still mocking Offset and using humour to "clown" him. Despite the personal trigger for Chris Brown, he responds with jokes and humour to diss Offset.
Fans on social media have gone into a frenzy over the Breezy and Offset beef.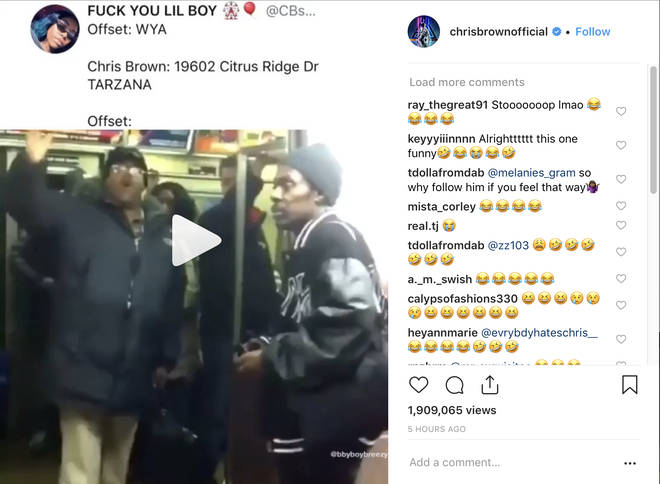 Many fans are delighted with the thousands of meme's making light of the situation, and the "with you" artist has re-posted a few.
Some fans are disappointed that two amazing artists are going to war over a meme. What do you think ?