Offset 'Exposed' By Baby Mama In Savage Instagram Rant Amid 'One Night Stand' Claims
28 February 2019, 12:27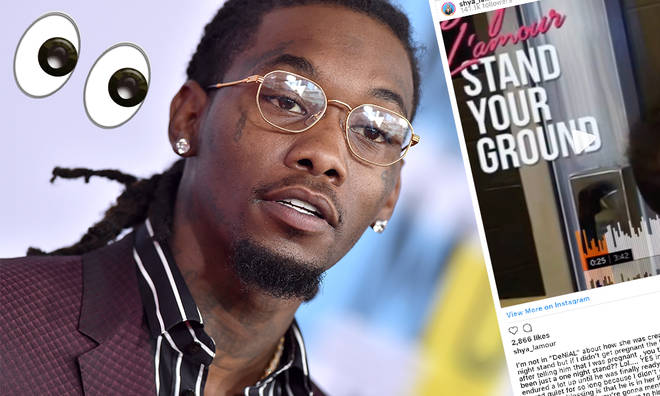 The mother of Offset's oldest daughter speaks out and advises Offset to start "telling the truth"...
After the release of Offset's long-awaited debut album Father Of 4, Offset has chosen to be more open with fans enabling them to get to know him more. During his press promo tour, the migos- rapper turned solo artist, has revealed details on his relationship with Cardi B, recently born baby Kulture and the relationships he has with his children.
The Georgia rapper has been the most transparent with his fans as recently and quite frankly, fans are loving "the new Offset". Offset speaks on his rise from "the trap" but also recollects memories of becoming a father at a young age.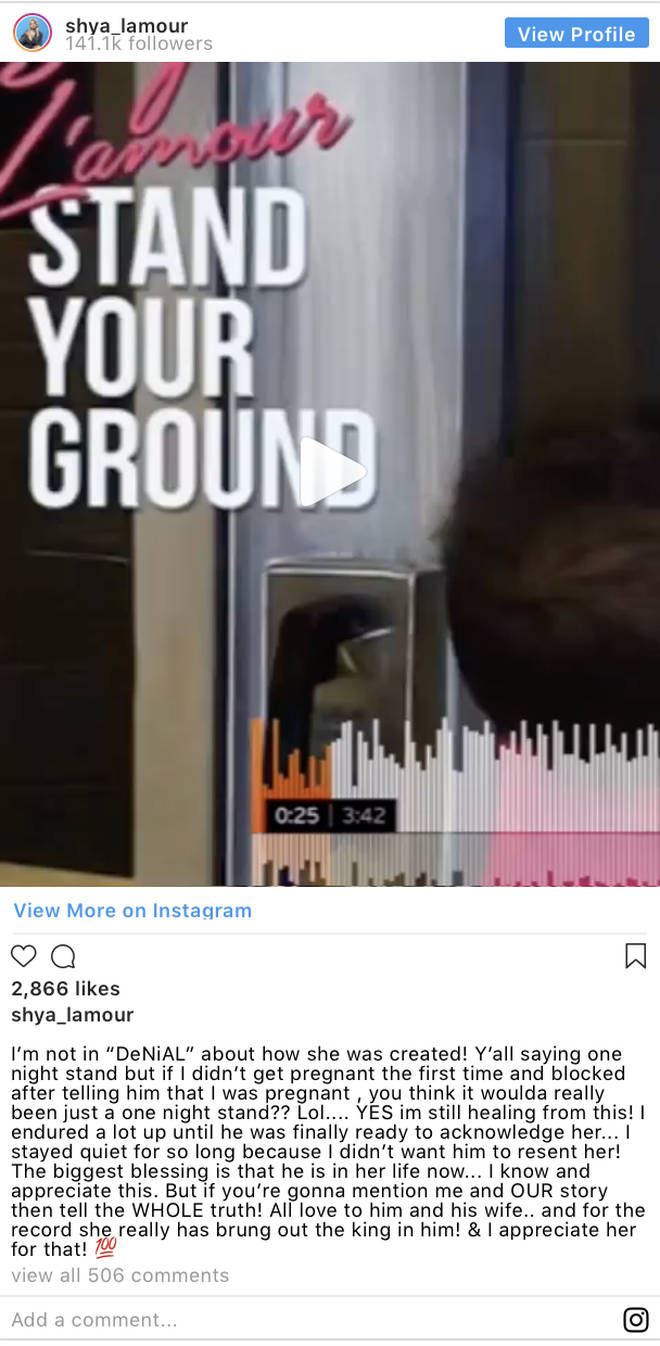 In the opening track, the 27 year-old rapper admits that he didn't know his oldest daughter's mother. He also revealed that he wasn't sure their daughter was his for a while.
In Offset's Breakfast Club 105.1 interview, Offset reveals that finding out his child late in her life was "one of the hardest moments of [his] life". He claims the child of his daughter reached out to his mother on Facebook, then when he saw photo's of the little girl on the mothers page, he knew she was his daughter immediately.
However, the child's mother of Offset's oldest daughter, Shya L'Amour, took offence and insinuates Offset's recollection has implied that she was a hoe.
Shya L'Amour went off on Offset and took to Instagram to express her frustration. Although she admits she's happy that her daughter and Offset have a relationship now, she explained her side of the story.
She let off with a huge paragraph underneath a video of her Soundcloud track "Stand Your Ground". She captioned the clip of her song, with a mini rant stating:
"I'm so happy and grateful that they have now built a bond but I had to speak up for myself cuz I'll be damned if my daughter see or hear this in the future and think I was just I was just out here living a thot life and didn't know who my bd was!" She wrote. "You CHOSE not to see bout her! You CHOSE to remain ignorant!! It wasn't until I kept having to embarrass myself just to prove the point that you had my baby fucked up that you chose to step up!! & I'll take that!!!"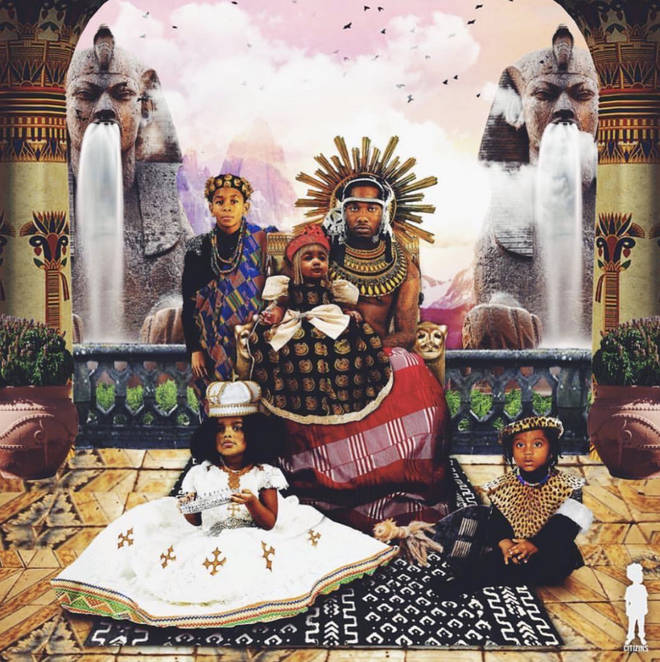 Shya L'Amour responded to social media users who claimed that her and Offset's daughter, Kalea, was the product of a one-night stand.
Offset's oldest daughter mother stated:
"YES im still healing from this! I endured a lot up until he was finally ready to acknowledge her,". She added:
"I stayed quiet for so long because I didn't want him to resent her! The biggest blessing is that he is in her life now... I know and appreciate this. But if you're gonna mention me and OUR story then tell the WHOLE truth!". She continued "All love to him and his wife.. and for the record she really has brung out the king in him! & I appreciate her for that!"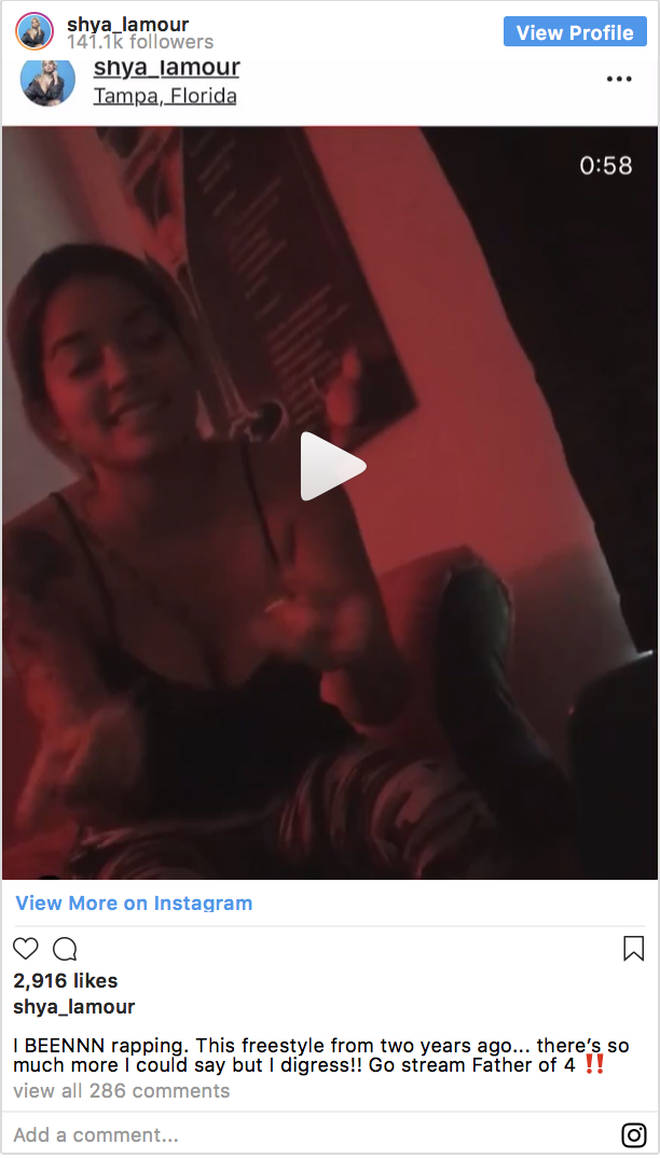 In a following post, she encouraged fans to go stream Offset's album Father Of 4.