Cardi B Shares The Most Adorable Video Of Baby Kulture
22 February 2019, 15:38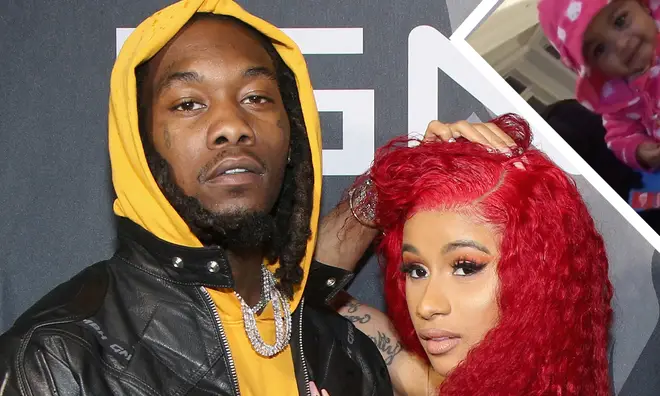 Cardi B reveals baby Kulture's face on Instagram for the first time and fans go crazy...
Cardi B has teased us on social media for a while now after giving birth to her and Offset's baby girl Kulture. For the first time, Cardi has introduced Kulture to her fans on video via Instagram, revealing the face of the most adorable baby girl.
Just yesterday (21st Feb), Offset shared the title & cover art for his upcoming solo debut, "Father Of 4" which shows Kulture's face for the first time.
The album artwork is a cute family portrait of Offset and his 4 children. Baby Kulture is seen sitting on her daddy's lap, while her older sister and two older brothers are surrounding her the thrown their daddy is sitting on.
Cardi B took to Instagram to promote her man's project by sharing a video of baby Culture dancing and laughing over Offset's new track.
Cardi posted an up close shot of baby Kulture with her laughing and dancing adorably to her dad's song "Ric Flair Drip,". The "Money" mummy, said that song in particular is one of baby Kulture's favourites. The Bronx rapper captioned the post on Instagram, stating:
"This is one my favorite songs from my daddy the other ones you'll hear it tonight !! Go PAPA Go PAPA # Fatherof4,".
The video of Culture has created international baby fever, with the public in complete and utter admiration of the baby girl. Many fans debate over who Kulture looks like, with most siding with her being a "spitting image" of her mother, Cardi B.
Offset revealed details to the Father Of 4 album release party on Instagram, which took place in Atlanta just yesterday (Feb 21st). The rapper went all out showcasing his album. The decorated atmosphere was like an episode out of Fast and Furious, with a green crashed car releasing smoke, and a garage hut with "Father Of 4" spray painted all over it.
At the album listening party, there was a series of cute family photos hanging from the ceiling. There was also a montage of family clips of Offset with his children, Cardi B and Offset's parents. The venue was dressed up with an artsy urban aesthetic.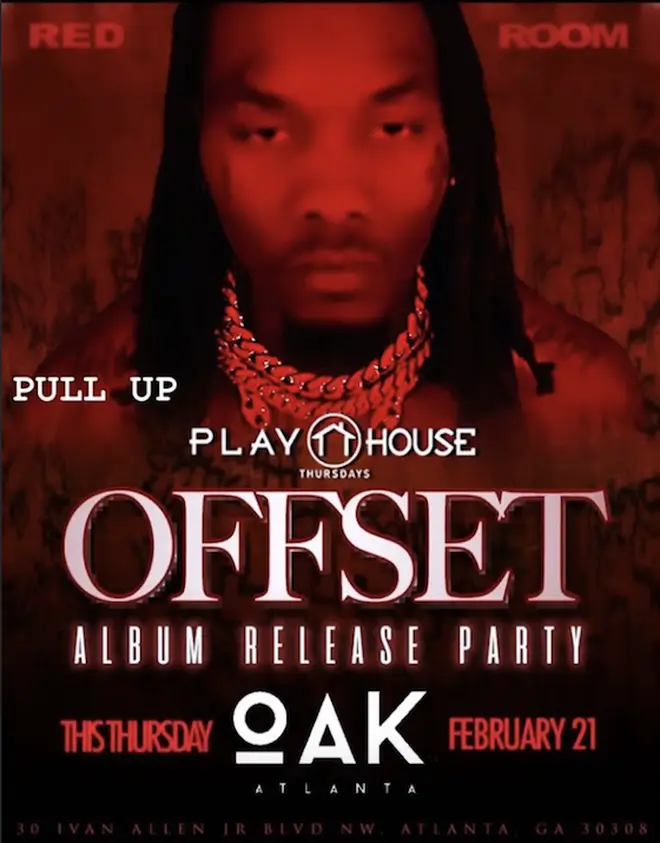 Offset posted how he feels about the release of his new album stating:
"I PUT MY ALL IN MY ALBUM I HOPE YOU APPRECIATE THE CREATIVITY AND THE CONTENT I AM DEBUTING,".
Offset has officially released the Father Of 4 album, with features from Featuring J. Cole, Travis Scott and Cardi B.