Odell Beckham Jr.'s Dating History: From Kim Kardashian to Zendaya
8 November 2023, 16:55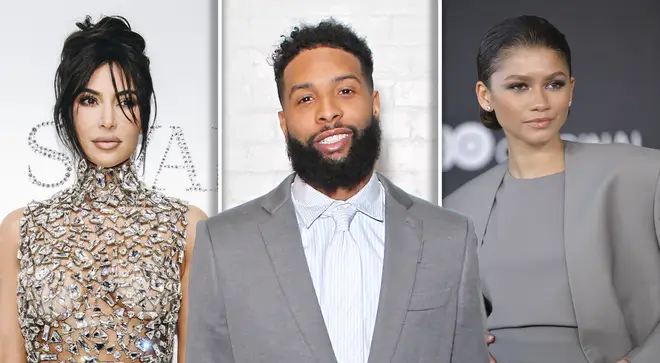 Who has Odell Beckham Jr. dated? Who is his current girlfriend?
31-year-old Odell Beckham Jr. is an American football player, who has had quite the roster of famous flings and girlfriends.
The NFL player has been linked to multiple high-profile women, including the likes of Kim Kardashian, Zendaya and Amber Rose.
So, who is Odell Beckham Jr.'s girlfriend? Who has Odell dated and what is his dating history?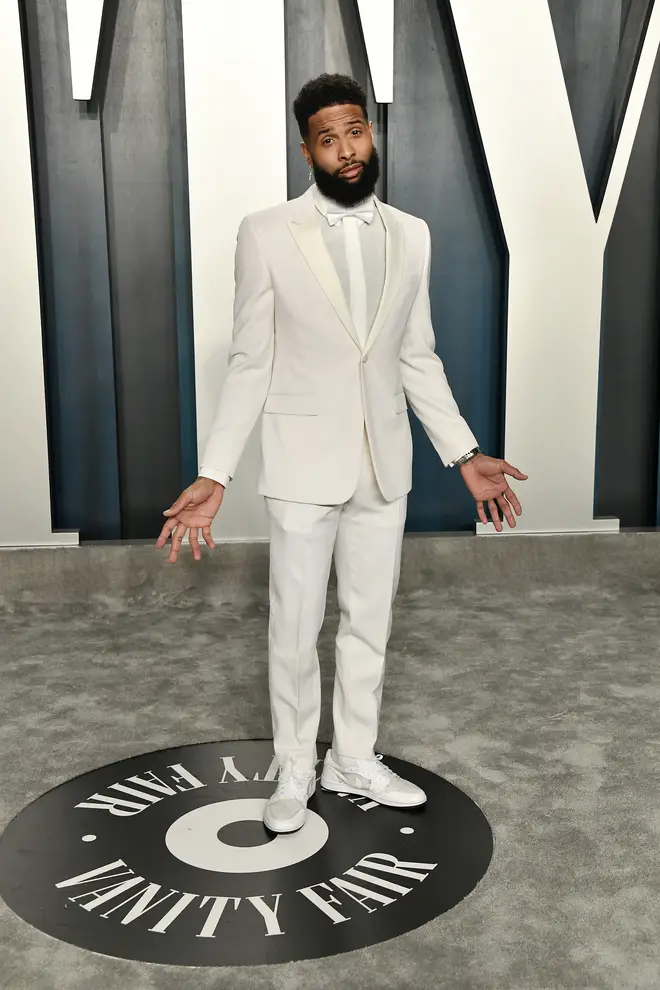 Kim Kardashian

Odell Beckham Jr. and Kim Kardashian have been linked multiple times throughout the years, and most recently in 2023.

According to People, Odell and Kim have been spending time together and are "hanging out".

However, The Daily Mail have said that Kim is not looking for a relationship as her "main focus is on her kids and her businesses."

Kim Kardashian is rumoured to be spending time with Odell Beckham Jr. Picture: Getty

Lauren Wood

Odell Beckham Jr. had a longer relationship with model and actress Lauren Wood.

Lauren was widely featured on MTV's Wild'n'Out and has over 1.7 million Instagram followers.

Her and Odell share a son, Zydn, who was born in February 2022, and shared "THE biggest blessing I've ever had in my life arrived here on earth!"

Lauren Wood and Odell Beckham Jr. pictured in 2020. Picture: Getty

Zendaya

In June 2016, Zendaya and Odell Beckham Jr. were reportedly seen getting cosy at a Grammy Awards afterparty, and also was papped at a sporting game together.

However, according to the "Dune" actress, there was nothing romantic going on between the two

Odell Beckham Jr. and Zendaya pictured in 2016. Picture: Getty

Polyxeni Ferfeli

Odell Beckham Jr. has been linked to Greek model Polyxeni Ferfeli in the years 2017 and 2018.

They were pictured hitting the beach together in Cancun in 2017, but the pair reportedly ended things at some point in 2018.

Amber Rose

Odell was linked to Amber Rose multiple times from 2015 to 2017.

Page Six reported the duo even arrived together at an afterparty at Coachella in April 2017.

An eyewitness said they were a "last-minute addition" to the the guest list, along with a "large group of friends." Beckham then denied that they were ever a thing through a series of posts to Twitter.

Odell and Amber Rose pictured in 2017. Picture: Getty