What are the NSG 'OT Bop' lyrics, what do they mean and is Drake featured on the track?
24 May 2019, 15:19 | Updated: 24 May 2019, 15:24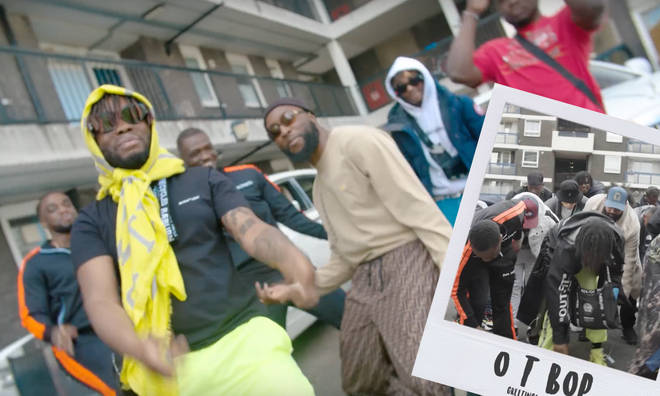 NSG have dropped their brand new single 'OT Bop' following the success if their smash hit 'Options' - but what is the meaning behind the lyrics? What is the OT Bop dance? And is Drake on the track?
NSG have finally unleashed their new single 'OT Bop' after weeks of anticipation.
Kruddz, ODG, Papii Abz, Dope, Mxjib, and Mojo built up a series amount of hype around the track before its release, and there was even mention of a certain Drizzy Drake being involved.
But what is the meaning being the lyrics to 'OT Bop'? Similarly to their previous hit single 'Options', 'OT Bop' is also accompanied by a dance. But what is it?
Does Drake actually feature on the track? And which rappers got a surprise cameo appearance in the 'OT Bop' video?
Is Drake on 'OT Bop'?
There was some speculation that Drake would appear on 'OT Bop' after NSG teased a snippet of the track, during which a voice that sounded exactly like Drizzy could be heard ad-libbing.
NSG also posted to their Instagram story, "Just got the vocals from Drake," with a reel of shocked faces, mind-blown emojis and the hashtag '#OTBOP.'
Drake also bought out NSG to perform 'Options' during his Assassination Vacation Tour at London's O2 Arena, prompting initial speculation that the group was working with the Canadian hitmaker.
However, upon the release of 'OT BOP', it was clear that Drake is absent from the track entirely. Could there be a remix in the works featuring Drizzy? We'll see.
What does 'OT Bop' mean?
'OT' means 'Out Trapping' - originally meaning selling drugs in order to make money. However, the term 'trapping' is commonly used to refer to hustling, working, and grinding by any means necessary.
To 'bop' is to dance, and in the video to their new song, NSG demonstrate their moves alongside some famous faces. Chip appears in the visuals, as well as One Acen, Tion Wayne and bodybuilder Armz Korleone.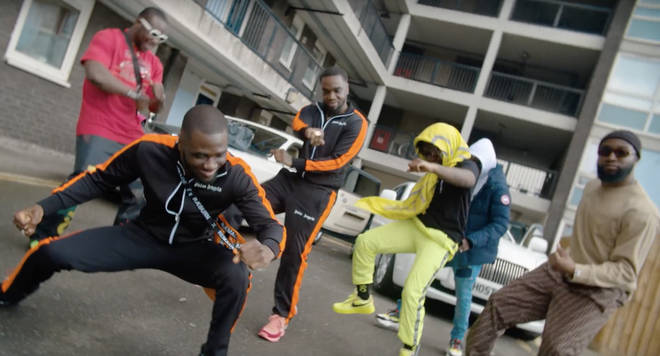 What are the NSG 'OT Bop' lyrics?
(VERSE 1 - OGD)
My drip is a talent
Saving is boring
So I might go Harrods
Too many sirens had to skirt off in foreign
Weed got me paranoid
Every time I cut a check i do the OT Bop
Came a long way from them OT shots
Now we doing shows in all these spots
And my young boys still in all these OD spots

(HOOK - KRUDDZ)
Out here early in the year
Trying to be the hustler of the year
Was quay quay quay far there
You see me here, tomorrow there
I was OT Bopping
Trying to get my spot popping

(VERSE 2 - MOJO)
I was ment to go uni, sold drugs
Got bagged, oh fuck
OT Bop
Now I'm getting bookings, go in' up
Hit the M way, Get gwap
Mummy said leave those streets alone
Try a 9-5, they ain't give me a role
Oh well I'm on a roll
OT Bop or we go

(VERSE 3 - PAPII ABZ)
OT what? OT bop
Take that bag, make him hold this grub
Running to the plug, tryna double this stuff
Now I'm dodging all the cops cause of this stuff
Tracksuit drop with the elegant kicks
Might need prayer for this devilish drip
That girl there she want to take pics
Please don't go ta say cheese

(HOOK - KRUDDZ)
Out here early in the year
Trying to be the hustler of the year
Was quay quay quay far there
You see me here, tomorrow there
I was OT Bopping
Trying to get my spot popping

(VERSE 4 - DOPE)
Making this cash I can never get stopped
Money get low I'm ma OT bop
Never going back got to get this gwap
You know it goes down every time we in the block
Making this cash I can never get stopped
Money get low I'm ma OT bop
Never going back got to get this gwap
You know it goes down every time we in the block

(VERSE 5 - MXJIB)
Shes five out of 10 tell her never mind
9/10 we in top comment
Could a been a off-white but I'm in Vetements
Fuck how you feel that's my sentiments
OT Bop, OT what
Feds chasing the gang, I OT Bopped
I can't really talk right now
Cause the feds got my broski locked

(VERSE 6 - KRUDDZ)
Ever since they born me, cash is the motto
Used to trap in the polo
Now the diamonds flash, take a photo
Gassed in the dance
Shes got a arse and a full up bra
Majestic stance and now I pull up, fantastic

(HOOK - KRUDDZ)
Out here early in the year
Trying to be the hustler of the year
Was quay quay quay far there
You see me here, tomorrow there
I was OT Bopping
Trying to get my spot popping