Notorious B.I.G Officially Gets Brooklyn Street Named After Him
24 May 2019, 15:53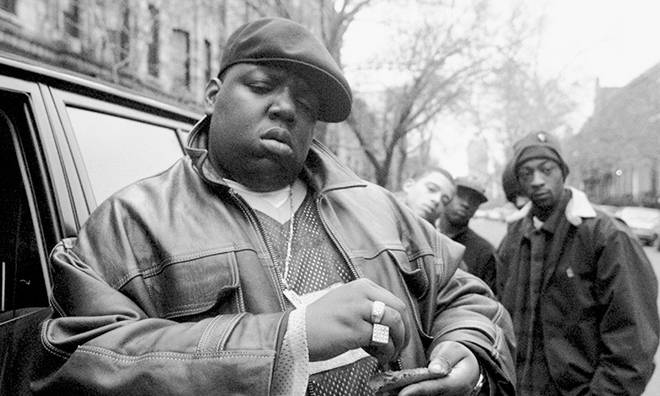 Legendary rapper Biggie Smalls is about to have this famous New York street named after him!
The Notorious B.I.G famously rapped about the street corner in a number of his songs and now it's been revealed that the street where he grew up will officially be named after him.
The charmingly named Fulton Street intersection between Gates Avenue on St. James Place will now be knownas Christopher Wallace Way, The Christopher Wallace Foundation announced recently.
Announcing the new road name on what would have been Biggie's 47th birthday, the man behind the idea LeRoy McCarthy told Rolling Stone, "Honoring Biggie symbolizes more than just one man. It symbolizes a culture. It symbolizes a borough. It symbolizes a people, and Hip-Hop is worldwide."
There will be a ceremony to officially unveil Christopher Wallace Way on 10th June after New York City Mayor Bill De Blasio approved the plans.
Wu Tang Clan were also honoured with a district in Staten Island named after them in New York recently, with a Wu Tang District sign now directing people around the Big Apple.
> Download Our Free App For All The Latest Music News!