Ashanti Stuns Audience By Rapping Biggie's 'One More Chance' In His Honour - WATCH
23 May 2019, 16:20 | Updated: 23 May 2019, 17:18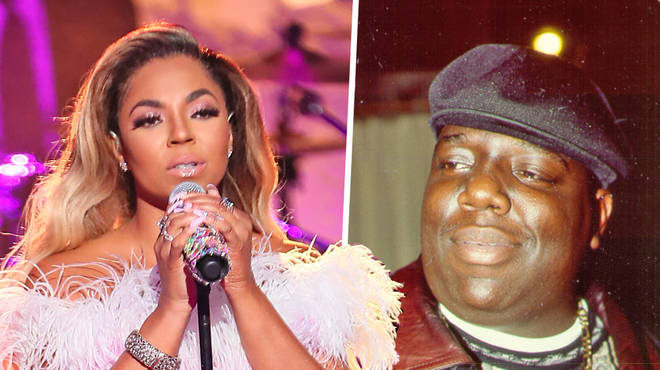 Ashanti shocks the 'Dear Mama' audience with an amazing tribute to the legendary rapper Biggie for his birthday. The R&B star rapped along to "One More Chance" alongside Anthony Anderson.
Ashanti recently took to the stage and killed it during her 'Dear Mama' performance on VH1. During her performance, herself and Anthony Anderson paid tribute to the late legendary rapper Biggie.
The R&B star also took to Instagram to wish Biggie a happy birthday after he would have turned 47-years-old on May 21st.
Ashanti posted a photo of Biggie wearing a golden crown. She also added a snippet of her performing Biggie's song "One More Chance" at Dear Mama.
The star captioned the Instagram post with a hearfelt message. She wrote "RIP BIG 🙏🏽 #Classics we still rockin 22plus years later 👑 #NY I'm a rapper at heart 😩😭 me & @anthonyanderson impromptu 🎤
In a recent interview with Ebony, Ashanti reflected on the R&B scene and believe's there is something missing with new R&B.
Ashanti revealed "I feel like there's a void. I feel like people want it, but there's not a lot of true, passionate, R&B music, when you think about it. Telling a story, being vulnerable and being visual."
The star has recently also teased new music with Ja Rule.