Not3s Finally Addresses J Hus Beef Rumours: "It Gets Frustrating, But I Don't Pay Attention" - WATCH
17 May 2017, 11:06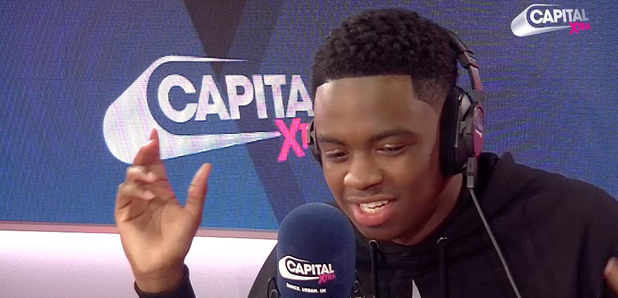 The London-born musician spoke exclusively to Capital XTRA about the recent claims.
Not3s has spoken up about the alleged beef between him and fellow British recording artist J Hus.
The 'Addison Lee' star revealed the truth behind the rumours, which were sparked after J Hus spoke of rappers imitating his style in a recent interview with Capital XTRA.
"I just say wait. That's it, I just say wait," Not3s says whilst speaking to Yinka, "Like, let's be real, we don't [sound similar]".
Watch Not3s address the rumours below:
Not3s continued to praise J Hus on his debut album 'Common Sense', which dropped last week.
"Big up him, with every single thing he's doing. Even his album is cold, very cold, and I respect it so much."
The rapper was quick to rubbish any rumours regarding an alleged "beef" between the pair.
"People thought he was saying something about me... something about names that he's mentioned and they've blown," says Not3s.
"But he's never mentioned my name, so how could be be chatting about me in that video?"
Meanwhile, J Hus recently stopped by XTRA to discuss the growing debate regarding Afrobeats and Dancehall music.