J Hus Fires Back At UK Rappers That Have Been "Copying His Sound" - WATCH
9 May 2017, 16:46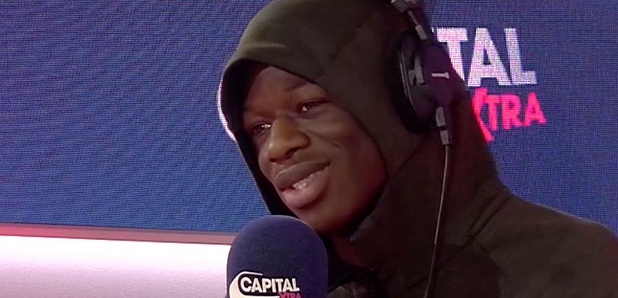 The UK rapper spoke to Yinka exclusively for Capital XTRA.
J Hus has revealed that he thinks other UK rappers are copying his signature style to gain success.
The UK rapper, who is currently touring the UK ahead of his debut album, admitted that people have copied his "old style" while he took a short hiatus from music.
Although he didn't name anybody in particular, J Hus definitely had some artists on his mind.
Watch the clip below:
"People have copied my old style but you haven't heard my new thing yet," he told Yinka.
"I don't even want to say names because I've said their name before and then they've blown up off it. But you know who you are," he said.
J Hus then sent a message to the artists he felt were imitating his style.
"Everyone out there that sounds like me – I don't think they can do that I do.
"They might do the same melodies I do but when it comes to the rap, they can't do the rap and the melody."
Despite not mentioning names, J Hus has been compared to artists including Kojo Funds and Yxng Bane in the past, who both use similar sounds in their music.
Meanwhile, J Hus is set to release his debut album 'Common Sense' on Friday 12th May.