Normani dating history: from Romeo Miller to Arin Ray
24 November 2021, 16:15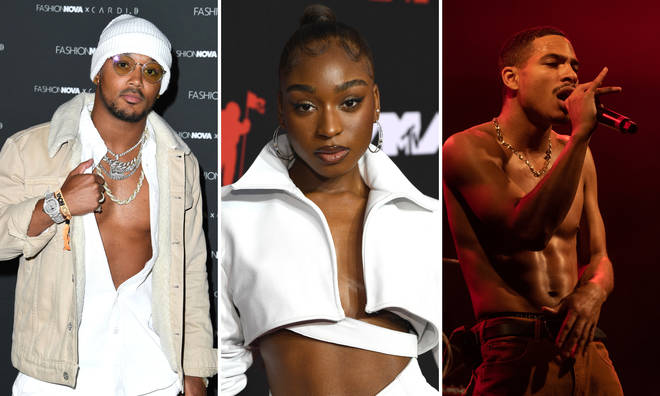 Who is Normani dating? Is she married? Is she single? Find out here.
Normani is never one to share her love life with the world. So we've put together a comprehensive list of the 25-year-old's current and past relationships...
Rameer Rocket Colon

Normani kissing her boyfriend Rameer Rocket Colon.

Picture: Getty

Normani is currently dating American Dancer Rameer Rocket Colon. Rumours of them two dating after he posted a video calling her "wifey" when she kissed him at a party.

Having danced for Beyoncé at Coachella, in December 2019 he amongst other dancers accused the Halo singer of underpaying them. They reportedly received $250 per day instead of the Dance Alliance's baseline of $500.

Rameer Rocket Colon dancing with Beyoncé at the 2018 Coachella Valley Music And Arts Festival - Weekend 2 - Day 2. Picture: Getty

Rameer was one of the dancers who was vocal with their criticisms, taking to Instagram to shade Queen B saying:

"Y'all worried bout her while she making billions and we can barely pay rent bc we getting chump change from Billionaires. Let me know how it feels when you gotta pay bills and you can't bc you got 250 for a music video. This sh*t more than Beyonce clown face".

Yikes.

Romeo Miller

Romeo Miller at the Marvel Studios' Eternals Premieres In Hollywood CA. Picture: Getty

Normani began dating Romeo Miller, formerly known as Lil' Romeo from May 2019 to November 2019.

During his apperance on Nick Cannon's radio show, the rapper was seen confidently sporting a t-shirt with Normani's face on it and even shared it on Twitter with the caption:

"Rocking that @Normani drip today while promoting my new movie Game Day hitting theaters Friday. Support your people ⚜️".

Arin Ray

Arin Ray at the 2019 Soul Train Awards - Arrivals. Picture: Getty

It was speculated back in 2012 during her time on The X Factor USA that Normani was dating fellow X Factor contestant Arin Ray.

Although it was never confirmed by the two, fans of the show started speculating and were heavily convinced that the two were a couple.