Naomi Campbell Appears To Cryptically Respond To Skepta Baby Rumours
2 August 2018, 09:27 | Updated: 2 August 2018, 09:31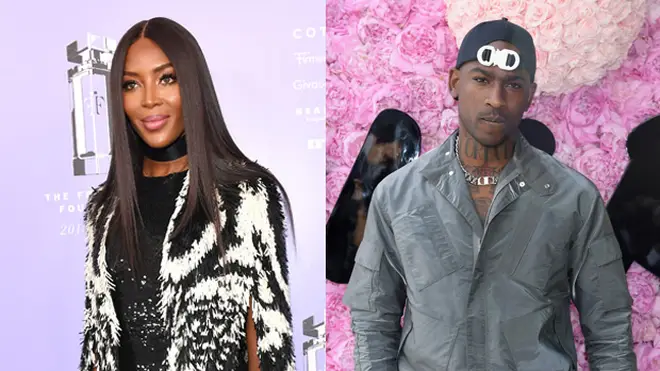 Fans are still speculating...
Naomi Campbell appears to have cryptically responded to rumours that she is pregnant with Skepta's baby.
Rumours started surfacing about the supermodel's potential pregnancy after Skepta shared an Ultrasound on his Instagram account earlier this week.
However Campbell appears to have responded to the speculation by sharing a picture of her slim, toned figure on her Instagram.
The model displayed her famous figure while stood on a glamorous yacht.
"Happy 1st Of August My Loves," she captioned the image.
The Grime MC, real name Joseph Adenuga Jr., is preparing to welcome his first child into the world but interestingly gave no indication about the identity of the baby's mother.
The Ultrasound posted on Skepta's Instagram account suggests the pregnancy is in the second or third trimester.
Many fans have assumed Naomi Campbell is the baby's mother after the pair were rumoured to be dating earlier this year.
They also shared a very intimate GQ Magazine cover earlier this year, with the pair posing semi-naked for the cover.
However following Naomi Campbell's latest Instagram post, fans are still speculating about the baby's mother.
Skepta is yet to respond to the speculation.