Skepta & Rumoured Girlfriend Naomi Campbell Pose For 'Iconic' New GQ Magazine Cover
1 March 2018, 10:20 | Updated: 1 March 2018, 11:33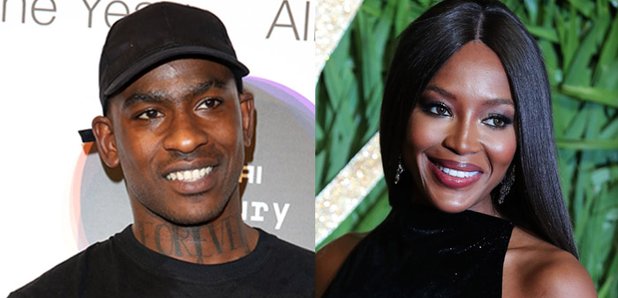 Are Skepta and Naomi Campbell in a relationship?
Skepta and Naomi Campbell have posed for a stunning cover on the latest issue of GQ Magazine.
The couple, who are rumoured to be in a relationship, pose together topless on some furniture, while Campbell wears a pair a of Mains boxers, a clothing brand founded by Skepta.
Check out some pictures from the steamy photoshoot below:
GQ are expected to release the magazine today (1st March), with the issue expected to officially confirm their relationship for the first time.
Following the pictures on social media, people were quick to comment on the rumoured relationship.
Skepta is looking at Naomi Campbell while she is looking at the camera with his own brand boxers on for a GQ cover.

I am already sat, but I still need to sit down.

— your uncle (@timothyogu) February 28, 2018
Skepta has Naomi Campbell modeling his boxers. Hero

— KREPT #7D7N (@kreptplaydirty) February 28, 2018
Skepta bagged Naomi Campbell...that's impressive tbh

— RAYCHIEL, THE INVADER (@RaychTheInvader) February 21, 2018
Skepta is dating THE Naomi Campbell what is actually going on right now

— [gun sound adlib] (@gorditaguayaba) February 21, 2018
There's only one royal wedding I'm looking forward to this year and it's with Naomi Campbell and Skepta

— Cascat (@Mya_mulan) March 1, 2018
The pair are rumoured to have met a few months ago at Paris Fashion Week, with the pair spending time together ever since.
Meanwhile, both Skepta and Naomi Campbell were spotted together recently at the 2018 NME Awards.