Why did Mulatto change her stage name? What is the rapper's new name?
19 May 2021, 17:28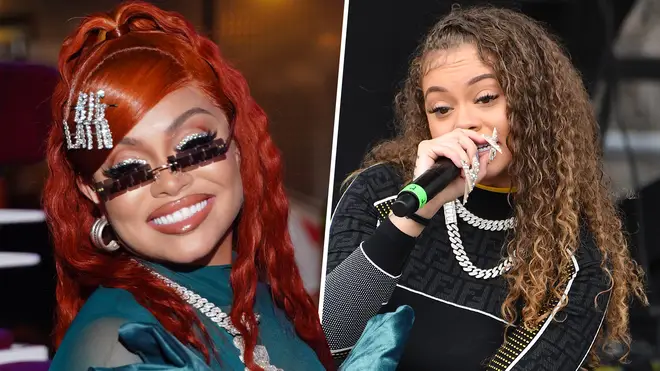 The rapstress announced her new stage name to her fans after years of battling with the meaning of the name.
Mulatto finally revealed her new stage name to her fans after aiming to change her name over the years.
Fans were shocked after the rapper's Spotify, Apple Music, Instagram and Twitter handle featured her new name.
The 22-year-old singer revealed her new name with a teaser for her upcoming single. But why did Mulatto to 'Latto'?
Why dId Mulatto change her name?

Mulatto, who changed her name to Latto, confirmed that she will be changing her name back in January 2021.

In an interview with Hot Freestyle, she reveal her decision to change her stage name.

Speaking to the media outlet, Latto revealed the reason behind her name change.

'Mulatto' is a term that is used to refer to a person of mixed white and Black ancestry, which can be deemed offensive.

The "He Say She Say" rapstress said that she didn't want to offend people with her name.

On Tuesday (May 18) Latto took to Instagram to reveal her new name and also shared the promo poster of her new single "The Biggest".

Last year December Latto received backlash over her 'Mulatto' name, as it is racially charged and highly offensive from it's derivative history.

Is Mulatto a racial slur?

The term 'Mulatto' means a person of mixed white and black ancestry, especially a person with one white and one black parent.

The word has Mexican and Portuguese roots. However, the word has a racially historic meaning.

The term derives from the word "mula" meaning mule, which is the offspring of a horse and a donkey.

During the olden times the term was used as a racial slur to refer to multiracial children.

What is Latto's ethnicity?

Latto, whose real name is Alyssa Michelle Stephens, is an Ohio native.

The star was born on December 22, 1998 to Misti Pitts and Shayne Stephens. She is from Altanta, Georgia.

Her father Stephens, is African-American, while her mother Pitts, is white.

Latto won the reality TV series 'The Rap Game' in 2016. Picture: Getty

Latto revealed that she was bullied in school due to being biracial. The little star's experience with racism made her want to own her race, and called herself "Miss Mulatto" when she started her music career.

However, over time she has learned the historical meaning and bad connotations which comes with the word, and has officially changed it too Latto.